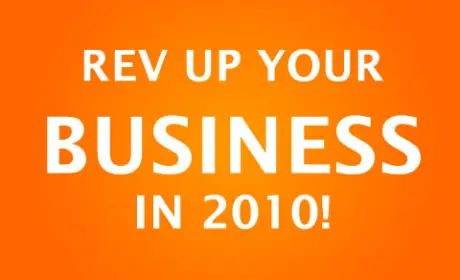 August 23, 2010, City of Santa Ana – More than a dozen businesses participating in a 13-week seminar sponsored by the City of Santa Ana discovered that having a plan and knowing where to look for capital greatly enhances their chances of survival even in a tough economy.
"The class was the accountability tool I needed to sit down and complete my business plan," said Carter Dewberry with the YOST Theater in Santa Ana. "With this document in hand, I feel confident in the strength and direction of my business."
Dewberry, who is helping to refurbish and transform the theater, was one of 15 businesses that took advantage of a 13-week, business improvement course is hosted by the city and OPIS Network that focused on borrowing money, adding income channels and the value of a "fundable" business plan in down economy.
The course, which was free to participant, was the second in a series of Helping 100 Businesses for 100 days offered by the city and OPIS.
"More than 85 percent of our students had no business plan or one that was over a year old," said Norm Bour, community development manager with OPIS Network. "The numbers prove that the likelihood of having your business last longer than 5 years is 80 percent or better for those with a business plan."
Helping 100 Businesses for 100 Days was developed by the city and OPIS Network to provide Santa Ana businesses with the strategies and resources needed to remain competitive and succeed.
Graduates of the most recent program are eligible to receive an unsecured loan for up to $2,500 and be the first granted the accreditation of the Business Builder Certification (BBC), the first of its kind in Orange County. Offered by the local Community Development Financial Institution (CDFI), this loan can be used to help establish new businesses or rebuild the credit of those businesses whose finances have suffered over the past couple of years.
The training consisted of four live classes and six teleseminars.
"We were pleased with the turnout and participation," said Santa Ana City Councilmember Michele Martinez. "Judging by the response to our seminar, access to capital and managing money continue to be among the biggest concerns for businesses."
Underwriting for the program comes from the City of Santa Ana, along with a consortium of banks, including City National, Farmers & Merchants, Partners Bank, Pacific Premier, So. Cal Reinvestment and First Bank.
OPIS Network is a business consulting firm used by cities, chambers of commerce, non-profits and many affinity groups to enhance operational efficiencies and marketing skills. For more information go to: www.opisnetwork.com