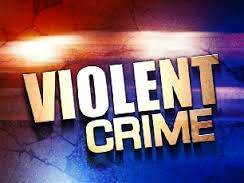 Arturo Sanchez, a 25-year-old Santa Ana man, was charged with attempted murder today. He is suspected of hitting a woman with an SUV and dragging her approximately 40 yards, according to the O.C. Register.
Sanchez has been charged with five felonies, including attempted murder, assault with a deadly weapon, hit and run with injury and second-degree burglary – stemming from a traffic collision in the 2500 block of South Yale Street that happened on Monday.
Sanchez was suspected of stealing a purse from an employee of a family-run business in the neighborhood about a week before the traffic collision, according to the SAPD. An employee of that business saw Sanchez in the same area at around 11:15 a.m. this Monday and he recognized him as the suspect who stole the purse. Then things escalated quickly.
The woman whose purse had been pilfered tried to block Sanchez from driving out of the area with her own vehicle – but he spoiled that gambit by driving around her. Then the woman's sister stood in front of his vehicle to try to stop him from leaving – that backfired when he opted to run into her, dragging her for about 40 yards. He then put the vehicle in reverse to try to dislodge her body from his vehicle.
The collision with the woman was caught on surveillance video. That video shows the woman being hit by Sanchez' SUV. She is then pushed up nearly to the hood of the SUV before falling down below the vehicle.
The victim was hospitalized with severe abrasions that will require skin grafts.
This was not the first time Sanchez broke the law. He has previous convictions on a number of criminal charges including theft and robbery.