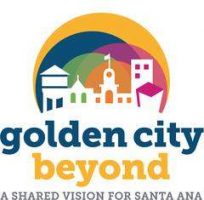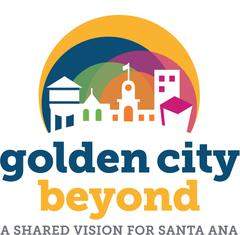 SANTA ANA, CA – The City of Santa Ana is kicking off the environmental review process for the comprehensive update of its General Plan, bringing the City another step closer to completing this long-range policy and planning document that is to be considered for adoption later this year.
Today, Feb. 26, the City released a Notice of Preparation (NOP) for an environmental impact report (EIR) for the General Plan Update project. Using the theme Golden City Beyond: A Shared Vision for Santa Ana, the new General Plan will include 12 individual elements crafted to reflect the vision of the Santa Ana community, including the General Plan Core Values of Sustainability, Health, Equity, Culture and Education. In addition, the proposed General Plan Update identifies five key Focus Areas for potential new urban and transit-oriented mixed-use and housing development opportunities and will encourage pedestrian, bicycle and transit travel to reduce vehicle emissions.
A project description and proposed General Plan land use changes are included in the Notice of Preparation and are available for review on the City's General Plan update webpage – https://www.santa-ana.org/general-plan. A public scoping meeting will be held to solicit input from agencies, organizations and the public on the scope and content of the environmental document that will evaluate the proposed land use alternatives.
Scoping Meeting:
Thursday, March 5, 2020
Santa Ana Police Community Room
60 Civic Center Plaza
6 p.m.
There will be additional opportunities for public review and comment through the environmental review process, as well as community workshops anticipated in April 2020.
For more information, contact Verny Carvajal, Principal Planner, at newgeneralplan@santa-ana.org.
Actualización del Plan General: El Público Está Invitado a Compartir su Visión Para el Futuro de Santa Ana
SANTA ANA, CA – La Ciudad de Santa Ana está iniciando el proceso de revisión ambiental para la actualización completa del Plan General, llevando a la Ciudad otro paso más cerca de finalizar este documento de planificación y política que se considerará para su adopción más adelante este año.
Hoy, el 26 de febrero, la Ciudad publicó un Aviso de Preparación (NOP) de un informe de impacto ambiental (EIR) para el proyecto de Actualización del Plan General. Usando el tema "Golden City Beyond" (Más allá de la Ciudad de Oro): Una visión compartida para Santa Ana, el nuevo Plan General incluirá 12 elementos individuales diseñados para reflejar la visión de la comunidad de Santa Ana, que incluye los valores fundamentales de Sostenibilidad, Salud, Equidad, Cultura, y Educación. Además, la Actualización del Plan General propuesta identifica cinco áreas claves de enfoque para nuevas oportunidades posibles para el desarrollo de viviendas y el desarrollo urbano y de uso mixto orientadas al tránsito, y fomentará los viajes de los peatones, las bicicletas, y de tránsito para reducir las emisiones de los vehículos.
La descripción del proyecto y los cambios propuestos de uso de terrenos del Plan General están incluidos en el Aviso de Preparación y están disponibles para su revisión en la página web de la Ciudad de la Actualización del Plan General https://www.santa-ana.org/general-plan. Se llevará a cabo una reunión pública para solicitar opiniones de las agencias, organizaciones, y el público sobre el alcance y el contenido del documento ambiental que evaluará las alternativas de uso de terrenos propuestas.
La reunión pública:
Jueves, 5 de marzo del 2020
Salón Comunitario del Departamento de Policía de Santa Ana
60 Civic Center Plaza
6 p.m.
Habrán oportunidades adicionales para la revisión pública y comentarios a través del proceso de revisión ambiental, así como talleres comunitarios previstos en abril del 2020.
Para más información, comuníquese con: Verny Carvajal, Planificador Principal, al newgeneralplan@santa-ana.org