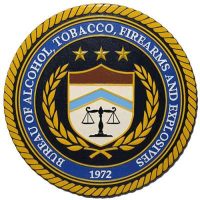 Two Suspects Arrested, Charged in Hotel Robbery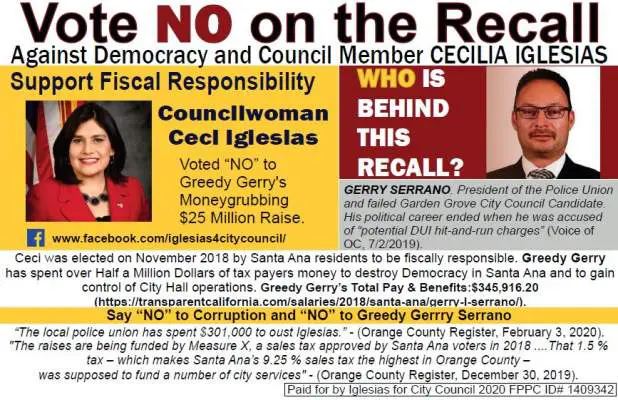 INDIO, California – The Bureau of Alcohol, Tobacco, Firearms and Explosives (ATF) worked together with other law enforcement agencies to arrest two suspects now named in a felony complaint alleging they robbed an Indio hotel on Friday night.
Isn't it time for Santa Ana to have a voice on the O.C. Board of Supervisors?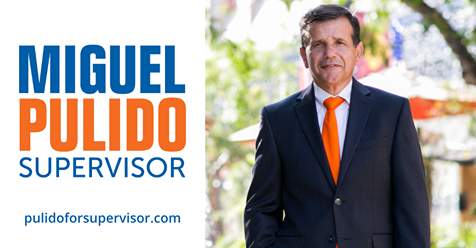 Paid for by Miguel A. Pulido for Supervisor 2020 (ID #1422663)
Manuel Luna, 20, of Corona, California, is accused of conspiring to rob the Best Western Date Tree Hotel in Indio on Friday at about 9:45 p.m., with Matthew Hetrick, 21, of Klamath Falls, Oregon, waiting nearby as the getaway car driver. Both suspects were arrested at the scene.
Advertisement
Is your employer a mess? Call Sasooness.
In the state of California for every 5 hours worked an employee must get a 30 minute, uninterrupted lunch break. For every 3 hours worked an employee must get an uninterrupted 10-minute rest break. Working over 8 hours in a day or 40 hours in a week is due overtime. Don't let your employer screw you! Give us a call at 323 746-8099.
En el estado de California por cada 5 horas de trabajo su patrón le debe permitir tener un receso de media hora sin interrupciones. Si trabaja más de 8 horas en un día o más de 40 horas de trabajo en una semana su patrón le debe pagar tiempo y medio. No deje que su patrón abuse de su trabajo. No importa que no tenga papeles. Usted tiene derechos. Llamenos al 323 746-8099.
Luna and Hetrick have been charged in United States District Court in Santa Ana with conspiracy to interfere with commerce by robbery, under the Hobbs Act, a violation of 18 U.S.C. § 1951(a).
According to the complaint filed on Monday, Luna and Hetrick were under surveillance by ATF agents and detectives from the Irvine, Fullerton and Brea Police Departments. The complaint states that the arrest of Luna and Hetrick arose out of an investigation into a series of armed robberies and attempted robberies occurring in Orange County between February 11, 2019 and March 13, 2019.
Just moments before Friday's robbery, law enforcement agents observed Luna and Hetrick parked in the vicinity of the Best Western, the complaint states. Luna ran into the hotel, wearing a black ski mask, hooded sweatshirt, camouflage pants, and tactical gloves. Once inside the lobby, Luna jumped over the lobby desk, brandishing what appeared to be a silver handgun, and directed employees towards the cash registers. After approximately 30 seconds, Luna ran from the lobby with the gun in hand and ran directly towards the agents.
Luna was then confronted by ATF agents, who directed him to stop running and drop the gun. Luna failed to drop his weapon, and ultimately was shot by the agents. The handgun was later determined to be a replica. On scene law enforcement personnel rendered immediate medical aid to Luna, who was later transported to a local hospital for treatment.
According to the criminal complaint, around the same time, law enforcement attempted to arrest Hetrick while he waited for Luna in the getaway car. Hetrick attempted to flee, crashing his car into the front of a law enforcement pick-up truck. Hetrick was subsequently ordered out of the vehicle, and was taken into custody without further incident.
If convicted, Luna and Hetrick face a maximum penalty of 20 years in federal prison on the Hobbs Act Robbery charge. Both suspects have been remanded to the custody of the U.S. Marshals.
The charges against Luna and Hetrick were the result of an investigation conducted by the ATF, with assistance from the Irvine Police Department, the Brea Police Department, the Fullerton Police Department, the Orange County Sheriff's Department, the Santa Ana Police Department and the Buena Park Police Department. This case is being prosecuted by Assistant United States Attorney Scott Tenley.
For more information about Los Angeles ATF visit https://www.atf.gov/los-angeles-field-division and follow ATF on Twitter @LosAngelesATF.