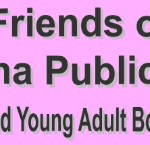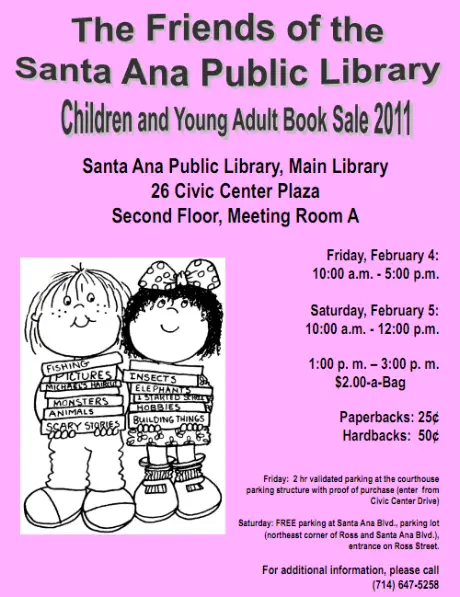 The Friends of the Santa Ana Public Library are holding a Children and Young Adult Book Sale at the Santa Ana Main Public Library, located at 26 Civic Center Plaza, in Meeting Room A, on the Second Floor, from Friday, February 4, from 10 a.m.- 5 p.m through Saturday, February 5, from 10 a.m -3 p.m
Buy paperback books for only twenty five cents – and hard backs for only fifty cents!  And, on Saturday, buy bags of books for only $2, from 1 p.m. to 3 p.m.
You can get two hours of validated parking on Friday, at the Courthouse parking structure, with proof of purchase.  Enter the lot from Civic Center Drive.
Parking is free on Saturday at the parking lot at Santa Ana Bl., northeast of Ross and Santa Ana Bl.  The entrance is on Ross St.
Please refer to the attached  Engflyer or   Spanflyer for additional information, or call 714-647-5258.