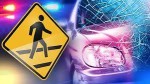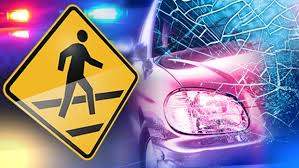 Santa Ana Police Department

Advisory: Fatal Traffic Collision – Vehicle vs. Pedestrian
Decedent: Victim name pending identification by Coroner (82) Santa Ana
On Friday, January 18, 2019 at approximately 10:42 pm. the Santa Ana Police Department received a call of a vehicle versus pedestrian traffic collision near the intersection of Warner Avenue and S. Wright Street. Our officers responded to the area and found the pedestrian to still be down in the roadway. Orange County Fire Authority (OCFA) personnel responded and treated the pedestrian before pronouncing him deceased at the scene.
The preliminary investigation has revealed the pedestrian was standing the eastbound lanes of Warner Avenue east of Wright Street when he was struck by the vehicle which was headed east on Warner. The driver of the vehicle remained at the collision scene and is cooperating with the investigation. The driver is believed to not be under the influence of alcohol or drugs at the time of the collision. The pedestrian's sobriety will be determined through a forensic toxicology analysis completed by the Orange County Coroner's Office as part of the autopsy.
The Santa Ana Police Department's Collision Investigation Unit (CIU) responded to the collision and handled the investigation. Anyone possibly having information about this collision is asked to contact the Santa Ana Police Department's Traffic Division at (714) 245-8200.