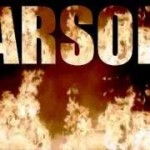 A suspicious fire at the MetroPro Road Services tow yard at 2550 S. Garnsey Avenue on Friday night, Nov. 29, burned about 13 cars, according to the O.C. Register.
OCFA firefighters were got the call just after 11:30 p.m. Whey they arrived they found that several vehicles were on fire. They were able to put out the fire and no injuries were reported.
The SAPD uses this tow yard for their towing services. The tow yard also offers towing services to other parties.
OCFA investigators believe the fire may have been an act of arson. This has not yet confirmed. SAPD police investigators will be working with OCFA investigators to determine if any criminal actions were involved.