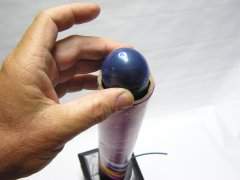 The City of Santa Ana talked tough about cracking down on illegal fireworks but last night was insane. The entire city was a war zone. Even the nicer neighborhoods in north Santa Ana were inundated in mortar rounds.
One young man, 21-years-old, paid the ultimate price for playing with illegal fireworks when he apparently blew most of his hands off, according to the O.C. Register.
The victim was handling what firefighters think was a "mortar round" when it went off in his hands, according to the OCDA. The paramedics looked for pieces of his hands to no avail. The hands appear to have been atomized by the explosion.
The accident happened about 8:30 p.m., at the 2100 block of West Washington Blvd. The OCFA did not reveal the identity of the victim.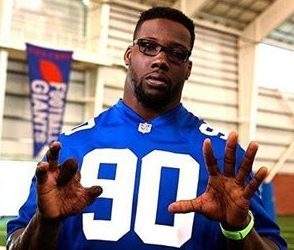 New York Giants football player Jason Pierre-Paul blew off a good portion of his right hand with illegal fireworks last year. The mistake cost him millions of dollars as he was a free agent at the time. He has been talking about the incident and trying to convince young people to avoid playing with illegal fireworks. Perhaps we need to bring him to Santa Ana?
The mass use of illegal fireworks in our city detracts from the use of safe and sane fireworks. That is a shame as the sale of safe and sane fireworks helps a lot of non profits to serve our community.