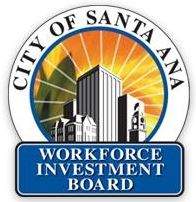 City of Santa Ana
Community Alert: The Santa Ana Workforce Investment Board/Youth Council to release a RFP for Youth Service Providers
The Santa Ana Workforce Investment Board/Youth Council is scheduled to release a RFP for Youth Service Providers to join the Youth Service Provider Network (YSPN). Awarded organizations will be funded under the Workforce Innovation and Opportunity Act (WIOA) to provide workforce and educational services to Santa Ana youth between the ages of 14-24.
Youth Service Providers will become part of the YSPN and need only offer the services they have expertise in, while the youth will be referred to additional partners in the network to fulfill their other education and employment needs.
Contract timeframe: July 1, 2015-June 30, 2017. This procurement will expire in four (4) years.
RELEASE DATE: January 26, 2015 at 8:00AM
PICK-UP RFP: Santa Ana Workforce Investment Board Office
1000 E. Santa Ana Blvd., Suite 200
Santa Ana, CA 92701
DOWNLOAD RFP: www.santa-ana.ca.us/bids-rfps
CONTACT: Julie Castro-Cardenas (714) 565-2631
PROPOSALS DUE: March 19, 2015
MANDATORY BIDDER'S CONFERENCE
February 19, 2015 at 2:00PM at Santa Ana Workforce Investment Board Office
This notice is in compliance with city, state and federal regulations. Selected providers must be in good standing with the City of Santa Ana and in compliance with state and federal laws and regulations.
###