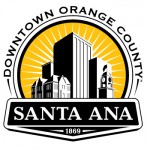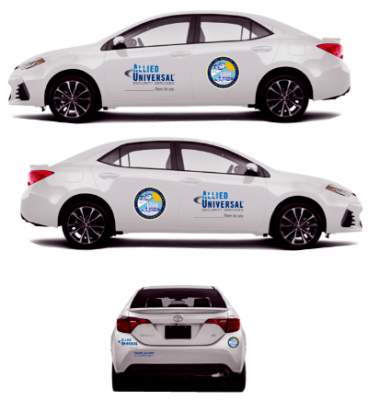 SANTA ANA, CA – On Friday, September 20, the City of Santa Ana, in partnership with Allied Security Services, will deploy seven security officers to patrol the City's parks and bike trails. The officers are scheduled to patrol 18 hours, 7 days a week. The security services are funded by Measure X and part of the City of Santa Ana's effort to reduce crime and increase safety at the City's parks and bike trails.
"Our city parks should provide a relaxing and safe environment where residents can enjoy the outdoors and spend time with family and friends," said City of Santa Ana Mayor Miguel Pulido. "With our new park security services, we are committing to providing physical spaces where our community feels safe. Our incoming security officers will be on duty day and night to ensure our parks remain secure at all hours."
The new security services includes six security officers and one floating security officer supervisor. The officers will be identifiable through uniforms with City of Santa Ana logos on them, as well as official security vehicles. Officer duties include foot patrol of restrooms, community centers, pool and playground areas, parking lots, sports field and court areas, skate parks and all other park amenities.
Continuous patrolling from security officers is expected to deter vandalism, theft, illegal activities, non-approved park usage, break-ins to park facilities, and loitering in the parks after they have been closed. Security officers will lock park restrooms and parking lot gates each night.
City Staff will be working with the security officer supervisor to coordinate patrol schedules and resolve issues that may come up. The City's Parks, Recreation and Community Services Agency, the Santa Ana Police Department and Allied Security Services had a kick-off meeting on Thursday, September 5 to discuss logistics. They are continuing to work on setup logistics, such as updating park maps and equipping security vehicles.
"I am confident that this deployment of resources and our partnership with Allied Security Services will make our parks safer," said Councilmember Solorio. "As we continue to fill police officer and Park Ranger vacancies, we wanted to provide some additional security for our families and residents that use our local parks."
About City of Santa Ana
Santa Ana is downtown for the world famous Orange County, California. As the County Seat, home to a vibrant evening scene and one of the most diverse communities in California, Santa Ana is gaining national attention for its efforts to innovate and address a changing County. Over 1,200 City employees work hard every day to deliver efficient public services in partnership with our community to ensure public safety, a prosperous economic environment, opportunities for our youth, and a high quality of life for residents. Learn more at http://www.santa-ana.org.