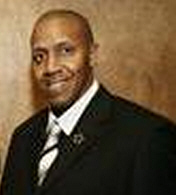 Homemade soul food plates will be sold for only ten dollars, to raise money for the new Bordeaux Community Center in Santa Ana, which will be opening in the Summer of 2012, on Saturday, Feb. 26, from 12 noon to 4 pm.
The soul food plates include: baked chicken, bar-b-que ribs, greens, mac-n-cheese, sweet potatoes, a drink, & peach cobbler sold on the side.
"Our mission is to create a world where creativity meets opportunity, talent meets skill, desire meets chance, ambition meets instruction, and imagination meets infinity. Making dreams, pure reality."
The Bordeaux Community Center is going to showcase and enhance the many talents of our community's youth. They're going to introduce them to the skills that will advance them to a world outside of the familiar surroundings that many of today's youth feel limited to. Through their efforts, we're going acquire nationwide recognition, support, and belief.
This is the first of many fundraisers to come.  They're planning a summertime Music Festival, a luau, a fireworks stand, football/basketball/track/baseball/volleyball camps, and much, much more!! Your support is greatly appreciated!
For more information, call 714.263.5765 or send email to bordeauxdj@hotmail.com or mate_tamasoa@hotmail.com.  Click here to RSVP on Facebook.
About the founder:
Derek J. Bordeaux is an entrepreneurial and self-development mentor who has coached thousands of people across the country. He has now turned his focus to developing and revitalizing his hometown community of The City of Santa Ana.
Bordeaux was born in Santa Ana, Ca in 1976 to Susan Bordeaux and Orange County legend and R&B singer Derek D. Bordeaux. As a youth growing up in Santa Ana, Bordeaux participated in various programs that were based in sports, music and the performing arts.
In his early adulthood, Bordeaux began volunteering for local coaching positions at multiple recreation and community centers i.e, Boys & Girls Club, Sandpointe Park, Jerome Center, Salgado Center throughout Santa Ana. During these years his desire for giving back to his community was ignited and has been the fuel behind many of his recent accomplishments.
Derek brings an impressive background in several facets of life to include – community programs and involvement, business entrepreneurialism, music and performing arts, Real Estate Investing and financial literacy education, self- defense instructing, self-development mentoring and much more. Derek has always believed that whatever the industry or skill set learned he would learn to master it. Because of that, he has always strived to do as much as humanly possible to create an environment for others who have the same will.
Bordeaux quotes "The talent that comes out of Santa Ana has always been Orange County's biggest secret. With the creation of Bordeaux Community Center, we're going to change that and acquire nationwide recognition for what we have going on here."
Today Derek resides in Santa Ana, Ca. with his wife Mate-Tamasoa Bordeaux, and their four sons Tyson, Tristan, Titus, and Taj.