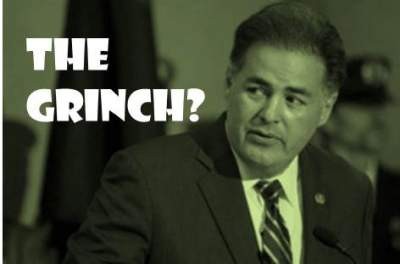 Santa Ana City Manager David Cavazos was known for nickle and diming the residents of Phoenix when he worked in that city. We warned Santa Ana's City Council that he would do the same thing here but they hired him and overpaid him anyway.  Now our predictions are coming true, sad to say.
This time Cavazos wants to increase public parking fees in Downtown Santa Ana (DTSA).  "He is working to convince city officials and merchants that higher rates would benefit the city," according to the O.C. Register.
In downtown Santa Ana, meter rates are 75 cents an hour. Parking garages charge $1 per hour, $7 per day and $40 per month. To Cavazos, it's mind-boggling that the nearby Health Care Agency parking structure charges $4 an hour while the city's meters charge 75 cents and off-street parking facilities charge $1 per hour.