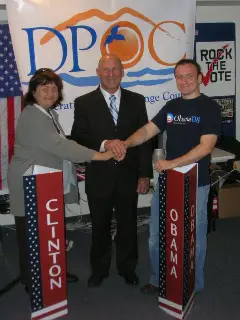 The Democratic Party of Orange County is offering a free candidate training workshop! If you are planning on running for local office or will be working on a campaign, we strongly encourage you to attend this all day training.
Learn what it takes to run a successful campaign from those who have done it!
Saturday, December 12, 2009
8:00 AM – 6:00 PM
A light breakfast and lunch will be provided.
Help keep this training program going by becoming a sponsor! Continue reading→