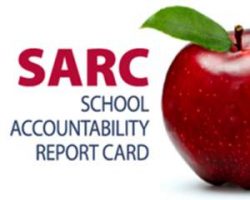 UPDATED SCHOOL ACCOUNTABILITY REPORT CARDS AVAILABLE ONLINE
The SAUSD this week has uploaded new School Accountability Report Cards (SARCs) to the District website.

SARCs are available on the District's public and internal webpages, along with their translations in Spanish and Vietnamese (as determined by schools' language demographics).
The SARC is intended to provide parents and community members with a quick snapshot of information related to individual public schools. Data covers a range of topics, including school finances, facilities, curriculum and instructional materials.
For additional information about the school, parents and community members should review the entire SARC or contact the school principal or the district office. Printed copies are available upon request.
To view the updated SARCs, click here.