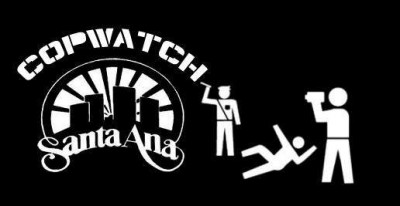 Every year on Easter Sunday SAPD puts our city on lockdown in an attempt to keep us in our homes and limit cruising. They block off all the major streets making it hard to move around Santa Ana. The irony is that they say it's to prevent "grid-lock". They also have extra police pulling over anyone they can for any reason they can come up with. Our Easter Sunday basically becomes Santa Ana Martial Law.
The real reason for these actions by the city and the police is rooted in racism and their need to suppress a popular gathering of the people. In other words, they don't want brown people gathering in the streets.
We say that the streets belong to the people. We're calling on everyone who's down to defend Santa Ana to come out with their cameras and let the police know they're being recorded. Let them know we won't be held down.
Copwatch Santa Ana will be meeting up at 8pm at Bristol and Edinger in the Jack in the Box parking lot. We're going to have a red and black flag. We're going to give a quick workshop on your rights and how to film the police. Then we roll concentrating our efforts on Bristol.
Bring your smart phone fully charged and ready to go. Post up any video or pictures you get and tag Copwatch SantaAna. We'll share it to everyone.
There will be police presence so we don't recommend parking your car at Jack in the Box. Instead leave your car in the surrounding neighborhood and walk.
Don't give the cops a reason to detain you! Don't j-walk. Wait for the cross signal to cross a street. Don't litter (this means no throwing trash, not even spitting) If you're going to be out after 10pm you must be at least 18 year old or with a parent. Obey all the laws because if you're filming the cops they'll try and get you on whatever stupid reason they can.
POWER TO THE PEOPLE