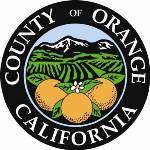 Andrew Do – Supervisor, First District, Board of Supervisors
County Approves Plan to Help Homeless on the Riverbed
On Tuesday, the Board of Supervisors (Board) approved the homeless ad-hoc committee's proposal to create a six month pilot program, which is designed to position the County as the lead in providing the Continuum of Care services needed to assist our citizens out of homelessness.
The homeless ad-hoc committee consisting of Supervisor Do and Supervisor Spitzer proposed this pilot program as a step towards a comprehensive plan to end homelessness, especially in encampments around the County.
The County currently operates the Courtyard here in Santa Ana and the Bridges at Kraemer Lane in Anaheim, however the Board recognizes that the solution to homelessness requires a multi-phase approach. This pilot study is strategic in its approach and is designed to invite collaboration with our partner cities and non-profit organizations.
The Board directed County staff to enter into a contract for services for up to $750,000 for six months; engage with cities along the Riverbed encampments and work to identify areas for basic needs outside of the flood channel; develop a public safety plan along the Santa Ana Riverbed with the Orange County Sheriff's Department; and provide a quarterly report on the success in finding housing alternatives for the encamped homeless population.