Thang Van Nguyen, 46, turned himself in at a Garden Grove fire station this morning, at about 6:45 a.m., and said he had murdered his wife in their apartment, according to the O.C. Register.
When he took officers to his home in the 12700 block of Flower Street, his 44-year-old wife Huong Nguyen was found conscious, but with several stab wounds from a large meat cleaver, officials said, according to CBS News.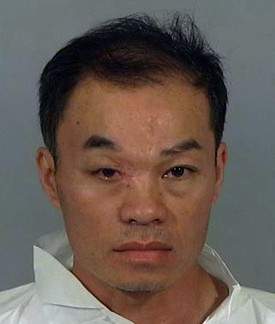 The victim was immediately transported to the University of Irvine, Irvine Medical Center where she was in critical condition and placed into an induced coma, according to ABC News.
The couple's 7-year old child saw the incident while their 19-year-old son was home at the time but he did not see the attack. The children were not harmed.
The police indicated that the attack happened because of marital problems.