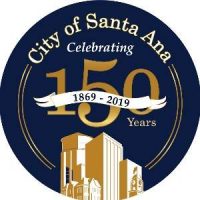 The City of Santa Ana has begun a new collaboration with Orange County Human Relations to offer free dispute resolution clinics for HOA leaders and managers to discuss emerging conflicts in their communities and identify a path to improve outcomes.
The first clinic is on Tuesday, Feb. 18, at Santa Ana City Hall, 20 Civic Center Plaza. It begins at 6 p.m. in Ross Annex Room 1600. Validated parking will be provided.
The other clinics are March 17, April 21 and May 19 at the same location. Validated parking will be provided. For questions, contact Scott Kutner of Santa Ana Neighborhood Initiatives at skutner@santa-ana.org or (714) 667-2259.
La Ciudad de Santa Ana ha empezado una nueva colaboración con Relaciones Humanas del Condado de Orange para ofrecer clínicas gratuitas de solución de conflictos para que los líderes y gerentes de las asociaciones de propietarios (HOA) discutan los conflictos emergentes en sus comunidades e identifiquen un camino para mejorar los resultados.
La primera clínica será el martes 18 de febrero en Santa Ana City Hall, ubicado en 20 Civic Center Plaza. Empieza a las 6 p.m. en Ross Annex cuarto #1600. Estacionamiento será validado.
Las otras clínicas son el 17 de marzo, el 21 de abril y el 19 de mayo en el mismo lugar. Para preguntas, comuníquese con Scott Kutner de la Oficina de Vecindarios de Santa Ana al skutner@santa-ana.org o al (714) 667-2259.