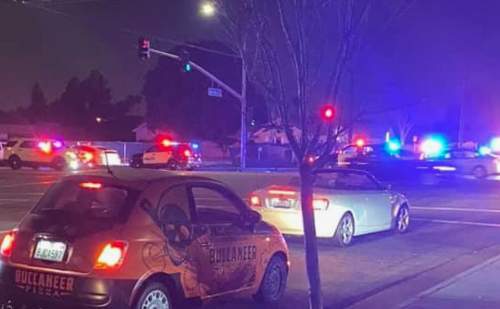 On Saturday, April 24, 2021 at 8:22 PM, the Orange County Sheriff's Department and the Orange Police Department were in pursuit of a white pick-up truck. During the pursuit, a collision occurred between the truck and a van at 2300 N. Tustin Avenue.
Orange County Fire Authority personnel responded and began to treat the occupants of both vehicles. The occupants of the van were transported to an area hospital with major injuries.
The preliminary investigation has revealed the truck was being pursued south on Tustin Ave approaching Santa Clara Ave. The van was traveling west on Santa Clara Ave at Tustin Ave. As the van proceeded into the intersection on a green traffic signal, it was struck by the truck.
The driver of the truck was arrested at the scene for felony DUI and evading by the Orange County Sheriff's Department.
The Santa Ana Police Department's Collision Investigations Unit (CIU) is handling the investigation. Anyone possibly having information about this collision is asked to contact Cpl. W. Hadley at (714) 245-8216 or the Santa Ana Police Department's Traffic Division at (714) 245-8200.