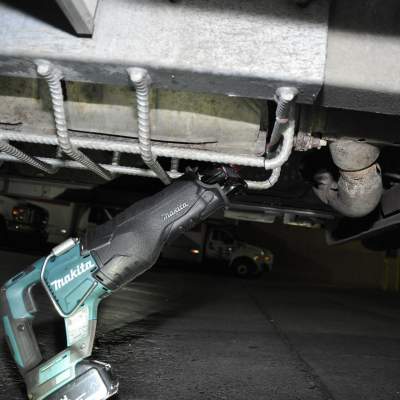 Today at about 1:22 a.m., Costa Mesa police officers were dispatched to the 2600 block of Newport Boulevard regarding the sounds of power tools being used.
The police officers arrived and could hear a saw being used in the rear lot of the truck rental business. Officers began to approach the rear lot and saw a man start to run away. He was then detained.
A second man began running toward the fence adjacent to a neighboring parking lot. Officers were already in that parking lot. Once the second subject saw the officers on the other side of the fence, he gave up and was arrested.
A reciprocating saw was located under one of the trucks and pieces of rebar were cut from around the catalytic converter. The rebar had been put on all the trucks because of recent thefts.