Correa's Young Senators Program Completes its Fifth Year
July 17, 2013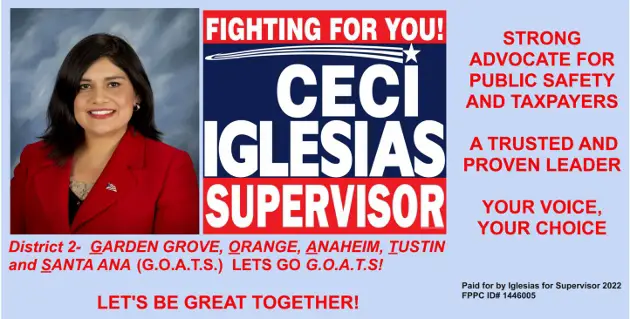 (Santa Ana, CA) – The Young Senators Program, founded by State Senator Lou Correa (D-Santa Ana), graduated 193 high school students at a Graduation Celebration at the Senators District Office in Santa Ana on July 16.  The graduating class represented 19 cities and 31 high schools throughout the Orange County region.
"I'm proud of the Young Senators who have been an active part of our program," said Correa.  These students have gained valuable leadership and public service skills and will continue to serve as leaders in our community," he added.
This year, Young Senators contributed 1,914 hours of voluntary community service, which included assembling food boxes for Stop Hunger Now, restoring gently used books for Think Together, and volunteering at various District Office events organized by Senator Correa.
Senator Correa and the Young Senators were also joined by parents, family members, and community leaders. The program included a graduation ceremony and speeches from this year's Young Senate President Pro Tem Andres Sanchez, an incoming freshman at California Baptist University in Riverside.
" I feel honored to have been able to participate in this program these past two years.  The Senator's continuous support of engaging youth in public service has empowered me to one day run for public office" said Sanchez.  Sanchez was chosen by over 150 of his peers to lead each meeting serving as the Young Senate Pro Tem.  "I enjoyed learning about the different ways that I can serve my community.  I recommend that high school students join this program so that they may learn more about the different issues affecting California," added Sanchez.
Throughout this past academic year, Senator Correa organized dozens of meetings and community service activities that covered topics ranging from the importance of public safety and access higher education to entrepreneurship and poverty.  Students heard from speakers including Assemblyman Tom Daly (D-Anaheim), Santa Ana Councilmembers Angelica Amezcua and Roman Reyna, president of Advance Beauty College, Dr. Tam Nguyen, entrepreneur and author Frank Singer, and California Highway Patrol Officer Ray Payton.
The Young Senators Program was created in 2008 by Senator Correa as a way to help young people set goals and reach their dreams.  The purpose of the program is to empower local youth with the tools necessary to make a difference in their communities.  Young Senators participate in monthly events designed to teach them about the rewards of community and public service.
Applications for the next class of Young Senators will be available in August 2013.  For more information, please contact the District Office at (714) 558-4400.
Senator Correa represents the 34th District, which includes the cities of Anaheim, Buena Park, Fountain Valley, Fullerton, Garden Grove, Huntington Beach, Long Beach, Los Alamitos, Santa Ana, Seal Beach, Westminster and the community of Rossmoor.
# # #