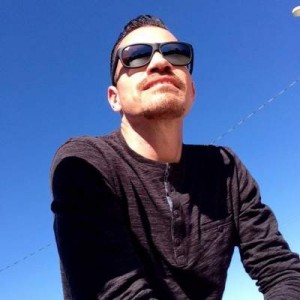 Black Friday is just around the corner and I'm sure Councilman David Benavides is eagerly awaiting to see what gifts will be coming his way this year.  According to Benavides' Form 700 filed with the FPPC, he raked in close to $900 in gifts in 2013.  Benavides haul was $545 greater than the next Councilmember on the list, Vince Sarmiento, who received $340 in gifts.
Here is a breakdown of the dollar amount of the gifts reported on the Form 700's of all Santa Ana elected officials:
David Benavides  $885
Vince Sarmiento  $340
Miguel Pulido  $0
Angie Amezcua  $0
Roman Reyna  $0
Sal Tinajero  $0
Michele Martinez  $0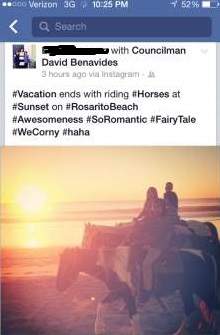 One of the gifts Benavides received was tickets to Cirque Du Soleil at the Great Park valued at $200.  Hopefully he took his children and not one of his young conquests from the bars in Downtown Santa Ana (see picture above).
You can hardly blame Benavides for using his office to survive.  He shows his primary employment to be that of a real estate agent for Seven Gables Real Estate, however records indicate that he has only been involved in four low level transactions in the last year.  The average price of the sales were $241,250.  Clearly his real estate career is not bringing in enough money to sustain his mid-life crisis hipster lifestyle.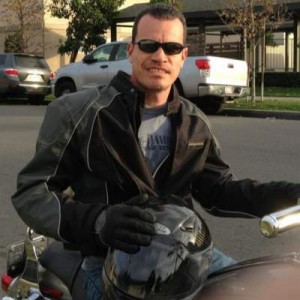 Being a part time City Councilmember must pay pretty well, especially if you know how to work it.  Riding Harleys on the streets of Santa Ana or horses on the beach in Mexico doesn't come cheap.  Obviously Benavides knows how to work it, because he has the time and money to do both, even if his income does not appear to explain how he can afford his lifestyle.