The CHP has confirmed the arrest of the two suspects believed responsible for the shooting death of 6-year-old Aiden Leos.
Marcus Anthony Eriz, 24, and Wynne Lee, 23, were arrested at their home in Costa Mesa.
They are expected to be charged with murder. Both suspects are being held at the Orange County Jail on $1 million bond each.
California Highway Patrol investigators had been watching the couple and followed them home from a restaurant before arresting them outside their Costa Mesa home.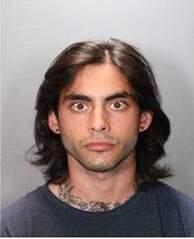 On Monday, CHP officials said they received a tip and worked to enhance an image of the license plate on the vehicle, which led them to identify the couple. They then began to investigate the couple's backgrounds and determined that they commuted along the 91 corridor to two workplaces in the Inland Empire, according to the L.A. Times.
The Volkswagen was registered to an address where Lee had lived with her parents, but it was recovered from an address in Whittier where Eriz's father lived in the mid-1990s, according to public records. The owner of the home may be one of Eriz's relatives.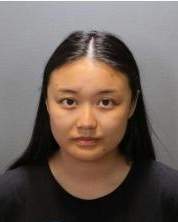 The gun used to kill Leos was found in a location other than the home in Costa Mesa where the two suspects live.
The reward for information leading to the arrest of the suspects has surpassed $500,000. However it is not known at this time if anyone will be eligible to get the reward.
Leos was in a booster seat in the back of his mother's Chevrolet Sonic, on his way to kindergarten in Yorba Linda, on the morning of May 21, when the shooting incident occurred on the northbound 55 Freeway in the city of Orange.
The suspects were involved in a road rage incident with Aiden's mother, Joanna Cloonan, over a perceived unsafe lane change, according to the CHP.
Detectives believe a woman was driving and a man, who was in the front passenger seat, committed the shooting itself.