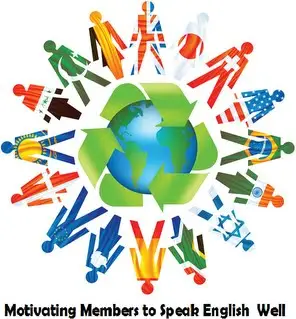 The ESL Toastmasters are meeting today at 2:30 (set up) at Libreria Martinez — 216 N. Broadway (next to Subway) and near First Street, Santa Ana, Ca 92702.
Both ESL speakers and native speakers(English) are invited!
Toastmaster helps you to:
Become better speakers and communicators
Become effective leaders
Strengthen their oral grammar skills
Strengthen their oral sentence structure
Increase their English Vocabulary
Improve their English pronunciation
Learn American idioms
Speak with more confidence
Lead and to give back to others — help others improve their oral language skills
Parking on the street is Free on Sundays and there are 2 parking structures (Free). Approach both from Broadway and 3rd. Turn right or left and you will see the PARKING STRUCTURE– Again there are 2 — one turn right and the other turn left off Broadway and 3rd.
Doors will be open at 2:00 p.m. for us to arrive, set-up and be prepared to START ON TIME at 3:00 p.m. to finish on time at 5:00p.m.
They are expecting a great time and turn-out. Please feel free to bring guests (famiy, friends and even enemies.)
There will be light refreshments and if you may bring something light as well if you like.
Their goal is for mastery of all members in presentation and leadership skills (focussing on language strengthening) and for "unity in diversity."
The ESL Toastmasters also meets on the 4th Thursday of the month at Rancho Santiago Community College Room 114
2323 N. Broadway
Santa Ana, CA. 92706 5:30 – 7:00 pm
Contact Information:
Dr. Pat Adelekan, DTM, Coordinator/Sponsor, at p_adelekan@yahoo.com (714) 628-9844