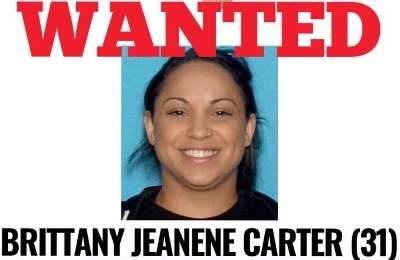 On 6/16/2017, wanted suspect Brittany Jeanene Carter (31) resigned from her employer located in the city of Santa Ana. After her resignation, Carter did not return company computer devices and stole company gift cards.
Carter also used the company credit card to purchase airline tickets after her resignation without authorization. On 3/13/2018, an arrest warrant was issued for Carter.
Description: 5'00", 130 lbs., Black Hair and Brown Eyes.
Anyone with information Carter's whereabouts is asked to contact Investigator Willingham at (714) 245-8431 or kwillingham@santa-ana.org.