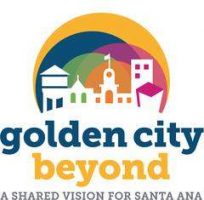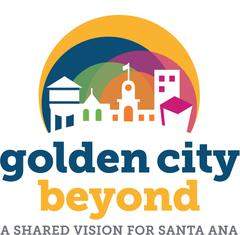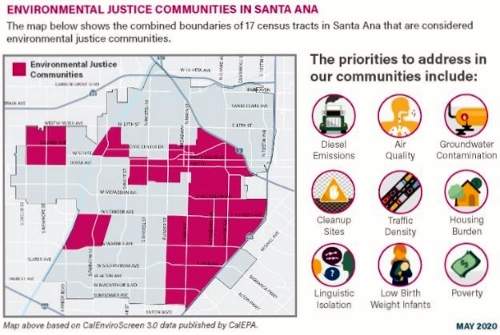 The City of Santa Ana is updating its General Plan and wants to hear your thoughts on how to best address environmental justice issues affecting your community.
As part of the City's General Plan Update, changes to policies and actions are being considered that will improve existing and future conditions for all of Santa Ana, with a focus on those in greatest need of help and protection. An environmental justice "EJ" community is an area of the City where residents may be at the highest risk of exposure to pollution in the air, water and soil. Under Senate Bill 1000, California cities are required to adopt environmental justice policies and programs to reduce pollution and increase public investment in these EJ communities.
In Santa Ana, we are seeking to build upon the important work that our residents have already started to improve environmental conditions that are of concern. For additional information, to share your ideas, or learn more about how the City of Santa Ana is addressing the topic of environmental justice, visit the General Plan webpage at www.santa-ana.org/general-plan.
Everyone is invited to share their ideas on this and future efforts by our General Plan Team. Please share your thoughts with us by e-mail at newgeneralplan@santa-ana.org.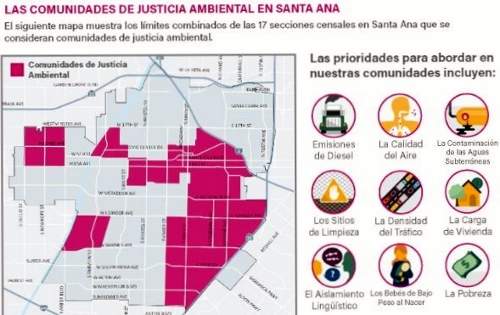 Se Solicita Opinión del Público Sobre Temas de Justicia Ambiental
La Ciudad de Santa Ana está actualizando su Plan General y quiere escuchar sus pensamientos sobre cómo abordar mejor los problemas de justicia ambiental que afectan a su comunidad.
Como parte de la Actualización del Plan General de la Ciudad, se están considerando cambios en las políticas y acciones que mejorarán las condiciones existentes y futuras para toda Santa Ana, con un enfoque en aquellos que más necesitan ayuda y protección. Una comunidad de justicia ambiental "EJ" es un área de la ciudad donde los residentes pueden estar en mayor riesgo de exposición a la contaminación del aire, el agua y el suelo. Según la Propuesta de Ley 1000 del Senado, se requiere que las ciudades de California adoptan las políticas y los programas de justicia ambiental para reducir la contaminación y aumentar la inversión pública en estas comunidades de justicia ambiental "EJ".
En Santa Ana, buscamos usar de base el importante trabajo que nuestros residentes ya han comenzado para mejorar las condiciones ambientales que son preocupantes. Para obtener información adicional, compartir sus ideas u obtener más información sobre cómo la Ciudad de Santa Ana está abordando el tema de la justicia ambiental, visite la página web del Plan General en www.santa-ana.org/general-plan.
Todos están invitados a compartir sus ideas sobre éste y futuros esfuerzos de nuestro equipo del Plan General. Por favor comparte sus pensamientos con nosotros por correo electrónico al newgeneralplan@santa-ana.org.