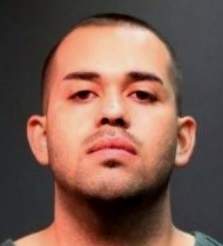 Remember that Santa Ana father who was arrested last week for hurting his 2-week-old son? Jonathan Reyes, the father in question, has pleaded not guilty to badly beating his 2-week-old son, who also had methamphetamine in his system, according to Fox News.
O.C.D.A. prosecutors allege that Reyes was out on bail in a robbery case when he attacked his baby son on Monday while his girlfriend was taking a nap. Police say the child's mother woke up to find her infant was badly injured.
The baby had a fractured skull and internal injuries and he also tested positive for methamphetamine.
Police believe that the meth in the baby came from contact with his dad, Reyes, who admitted that he is a meth user.