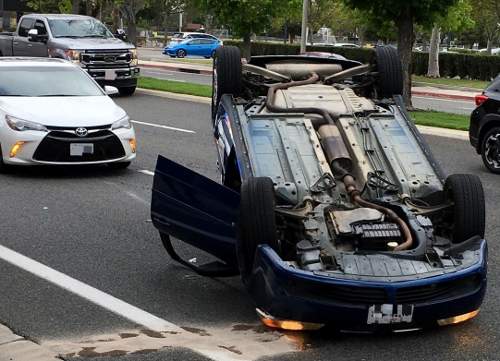 This morning at about 7:50 a.m., Costa Mesa police officers responded to a rollover traffic collision in front of Costa Mesa High School.
The 64-year-old female driver of the blue sedan had been weaving through traffic on Fairview Road, clipped another vehicle, lost control, and rolled over onto its roof.
The driver and adult male passenger climbed out on their own and the driver was transported to a nearby hospital by Costa Mesa Fire & Rescue for what are believed to be minor injuries.
She displayed signs and symptoms of drug and alcohol impairment and was subsequently arrested for DUI.
Traffic on Fairview Road was congested due to the fact that school was starting.
Luckily, no one was seriously injured and no students were involved in the collision.