On 5/17/2020, at approximately 2:40 p.m., two suspects entered the 7-Eleven store located at 2217 E. 17th Street and confronted the victim, a store employee, demanding a refund for an item that was not purchased at this location.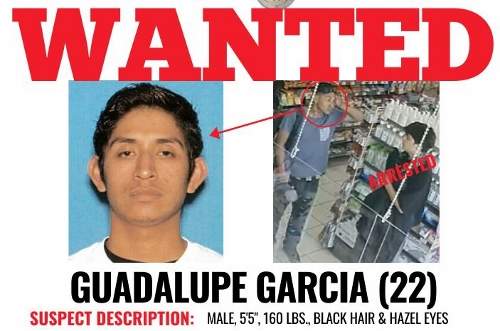 After the employee did not comply with the suspects' demands, wanted suspect Garcia handed a knife to Suspect #1 who got into a verbal and physical altercation with the victim. The victim sustained a stab wound to his arm. Both suspects left the location on foot south on Tustin Ave. from 17th Street.
Suspect #1 has been identified and arrested. Wanted Suspect Garcia is known to frequent the area of Tustin Avenue and 17th Street.
Anyone with information on the identity or whereabouts of Garcia is asked to please contact Detective Capacete at (714) 245-8506 /JCapacete@santa-ana.org or Orange County Crime Stoppers at 1-855-TIP-OCCS