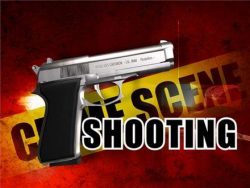 This Sunday morning, at about 11:30 a.m., a man was exiting the McDonald's parking lot at S. Pacific and Edinger Ave. when he realized that he was being followed by a black, older model Acura sedan.
When the man stopped his vehicle at W. Lingan and S. Raitt the Acura pulled up alongside the victim's driver's side door. The passenger of the Acura, described as a male Hispanic gang member, asked the victim where he was from, according to SAPD Case number 17-03359.
The gang member opened fire with a handgun before the victim even had a chance to reply, striking the victim's driver's side door.
The victim drove home and then called the SAPD. The victim was not injured and the investigation is on-going.
This shooting happened in Santa Ana's Ward 4, which is represented by Councilman David Benavides.