The Santa Ana YMCA is kicking off summer by launching Parent's Date Nights and Family Fun Nights this month.  Bring your entire family down to the Y for a night of movies, swimming, soccer, basketball, bounce house and BBQ all under the stars!
The cost is only $10 Per Family, on Saturday – June 18th, 2011, from 6:00 – 10:00 p.m.  Additional Family Fun Nights will be held on July 23 and August 13.  Be advised that space is limited.  Please enroll in advance.
Contact Jack R. Salseda, Director of Operations, at the Santa Ana Family YMCA & YMCA Community Services, located at 2100 Alton, in Santa Ana.  Main Office: 714-444-4004.  Direct: 714-852-6004.  Cell: 714-293-5607.  Email: jsalseda@ymcaoc.net. Website: www.ymcaoc.org.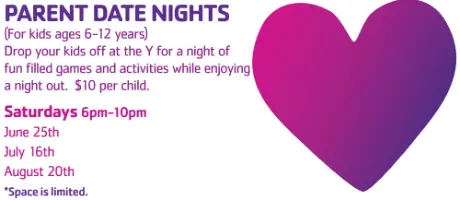 Also, the Santa Ana YMCA will host Parent Date Nights starting on June 25 and continuing on July 16 and August 20.
Drop your kids, ages 6 to 12, off at the Santa Ana YMCA on Parent Date Nights, from 6 – 10 pm, for a night of fun-filled games and activities.  Cost is only $10 per child.  Please enroll in advance!