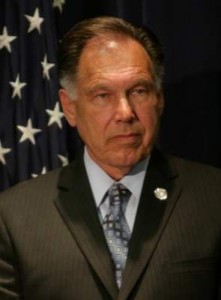 Orange County District Attorney Press Release
For Immediate Release: April 26, 2013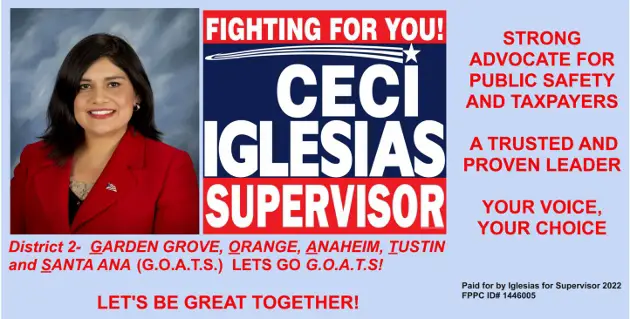 OCDA TO PUT THEIR "HEAT" ON SLAVE-OWNER PERPS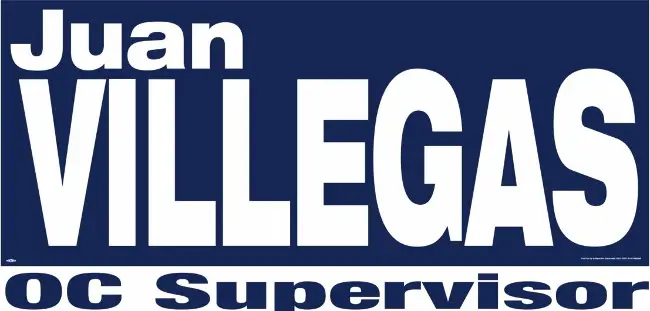 *DA Rackauckas introduces new Unit to combat human exploitation and trafficking
SANTA ANA – Orange County District Attorney (OCDA) Tony Rackauckas announced today at the Victims' Rights March and Rally a new unit to prosecute Human Exploitation And Trafficking (HEAT) cases. Orange County is a diverse melting-pot with a large ethnic population, multiple tourist attractions, and is surrounded by large, urban counties, which has made it susceptible to human traffickers. Human trafficking cases have recently increased in Orange County, with many cases involving underage victims and/or brothels. The new Unit was created to deal with this increasing problem.
The new vertical prosecution HEAT Unit will be coordinated and supervised by Chief of Staff Susan Kang Schroeder and Assistant District Attorney Ted Burnett, and will be composed of two assigned deputy district attorneys, a District Attorney Investigator, and support staff who will dedicate their time to aggressively prosecute these unique and complex cases. The team will work with law enforcement to target perpetrators of human exploitation and trafficking, while taking a comprehensive approach to solve the problem and bring community stakeholders together.
The HEAT Unit will use a tactical plan called PERP – Prosecution, Education, Resources, and Publicity. In addition to prosecuting cases, the Unit will provide law enforcement training to properly handle human trafficking and pandering investigations and prosecutions. The team will seek resources through public-private partnerships to raise public awareness about the prevalence of human trafficking and provide assistance to the victims seeking an alternative to the streets and their abusers. The OCDA will publicize HEAT cases to send a message to human traffickers and sex purchasers that they can no longer perpetuate this problem without suffering severe consequences.
This is what District Attorney Rackauckas stated at the Victims' Rights March and Rally today:
In 1863, President Abraham Lincoln said in his Emancipation Proclamation that "all persons held as slaves… henceforward shall be free." Today, 150 years later, we have been given a new mandate – to abolish the modern-slavery that is commercial sexual exploitation of women and children. I want to share with you the Orange County District Attorney's office's plans to meet that mandate.
Author and economist Kevin Bales described, "Slavery is about one person controlling another person using violence and then exploiting them economically, paying them nothing."
Human exploitation and trafficking generally come in two forms – first in the form of forced labor, and the majority in the form of commercial sexual exploitation. Unfortunately, California is a major hub for human trafficking in the United States based on its geography and demographics.
The scope of the problem is huge. In the United States, approximately 17,500 adults and children are trafficked annually. It's a $9 billion business … that's billion with a "B." Children are being prostituted on the streets and the Internet, in strip clubs and brothels, and child pornography is being produced and traded like baseball cards. The majority of these American children are between the ages 13 and 15, some are as young as 11.
Like the slaves of the past before they were emancipated, modern-day sex slaves are branded with tattoos of their owner's names. They are being bullied and beaten into selling their bodies. For many of these victims, the slave owner is the only family they have, calling these men "daddy." Some of these victims are foreign women who are lured with the offer of a lot of cash to work a legitimate job and then they are stripped of their passports and forced instead to work in brothels.
Career criminals and gang members have decided that exploiting humans, especially children, for commercial sex is hugely profitable and carries less risk of being apprehended and punished. It is the second most profitable criminal enterprise behind drug trafficking. These perpetrators are using new tools to turn new tricks, using technology to recruit desperate and vulnerable adults and prey on our children. No child grows up hoping that they will one day be sold for sex. These victims are not throwaways. They are some of the most "tired, the poor" of our people.
In 2012, the Obama Administration held the first-ever cabinet meeting convened solely to discuss the issue of human trafficking. Currently, there is bi-partisan support, led by a Democrat and Republican senator, to reorganize and improve the Trafficking Victims Prevention Act of 2008. This act provides important funding and law enforcement provisions that assist victims and catch traffickers. These improvements are projected to be law by the end of this year.
Last November, Californians passed by 81 percent of the vote, and by 83 percent in Orange County, the anti-human exploitation and trafficking initiative Proposition 35, known as the Californians Against Sexual Exploitation Act.
Look on this stage and at the people around you. This is not a conservative or liberal issue – it's a human rights issue.
Californians and the People of Orange County have spoken – loudly – and you deserve to have the toughest laws and standards in this field. I pledge to you that my office will do all it can to fight these perpetrators. Through the years, we in the Orange County District Attorney's Office have handled these cases in various units and have achieved good results. And for the last several months we have been researching the best methods to answer the mandate to end trafficking and exploitation, to focus and to formalize our efforts to respond to this crime.
As a result, my Office launched a new vertical prosecution unit this week called HEAT, which stands for Human Exploitation And Trafficking. The team will work with all law enforcement to go after perpetrators of human trafficking and exploitation with vigor, while taking a comprehensive approach to solve the problem and bring community stakeholders together.
The HEAT Unit will use a tactical plan called PERP – Prosecution, Education, Resources, and Publicity. First and foremost, my Office will PROSECUTE the heck out of these guys. With the new weapons provided by Prop 35, many of these defendants will be going away to state prison for multiple years, and some even for life. The slave owners will be recognized and treated like the predators that they are.
Second, we have to do more than prosecute these defendants. A major tactic in this battle will be EDUCATION. My Office will be educating police officers, prosecutors, and front-line professionals such as nurses and teachers. We will even be producing webinars and videos to take the message directly to parents and children, and to warn them how to stay away from these predators. We want to educate the public to bust the myth that the victims are voluntary participants who are getting a fair share of the profits. This is not like the movies, with willing women meeting millionaires on the street, staying in swanky Beverly Hills hotels, and taken on shopping sprees. These women and children are being paid hundreds, even thousands, of dollars a day for sex, and every penny is being taken by their traffickers. The victims are paid instead with occasional compliments, a feeling of belonging to someone, gifts, food and shelter. But only if they produce enough.
Folks, we have seen cases where girls are denied a burger at McDonald's for failing to "earn" enough money for their modern-day slave owners. Who could be so callous to refuse to get medical help for a young woman when she complains that her vaginal area is burning and that she is in pain? What kind of monster wouldn't allow a young girl to come in from the cold when she is shivering outside in her skimpy clothes? Can we ask Hollywood and the music industry to stop glorifying the title "pimp?" Isn't "pimp" just a euphemism for predator?
Third, we can't fight this war without proper RESOURCES. These victims often have no place to go. We need to work together as a community to find them other options so that they have an alternative to the streets and don't go back to their abusers. One of these young girls said after we arrested her slave owner that she wants to grow up to be a victim advocate. We need to be able to find a way to rescue her off the streets and educate her. Private businesses and faith-based groups have worked together with law enforcement in Orange County to help at-risk youths from joining gangs. Let's now have a public-private partnership work together to also save these children from danger.
Finally, we are going to PUBLICIZE our work so the bad guys know the consequences of their actions. These types of defendants are already complaining while sitting in jail that Orange County takes these types of cases too seriously and, that if they had violated these crimes in another jurisdiction, they would already be out of jail.
As for the sex purchasers, let's stop calling them "Johns." I don't know about you, but I know a lot of really great "Johns!" My Office will soon be sending out a press release on all defendants convicted of purchasing sex. At the very least, their partners and wives ought to know these sex purchasers are possibly endangering their health.
The OCDA's HEAT will be on these PERPS, and we need to work together as a community to say, "No more." Enough is enough. We're not going to take it anymore.
Dr. Maya Angelou said, "I did then what I knew how to do. Now that I know better, I do better." It's time for us to answer the bell and do better than we ever have before.
Proposition 35
In November 2012, California's anti-human trafficking Proposition 35 (Prop 35) was passed. Under the law, human trafficking is described as depriving or violating the personal liberty of another person with the intent to effect a violation of pimping or pandering. Deprivation or violation of the personal liberty of another includes substantial and sustained restriction of another's liberty accomplished through force, fear, fraud, deceit, coercion, violence, duress, menace, or threat of unlawful injury to the victim or to another person, under circumstances where the person receiving or apprehending the threat reasonably believes that it is likely to be carried out.
Prop 35 was enacted in California with 81 percent of the vote, and received over 82 percent of the vote in Orange County. It increases the penalty for human trafficking, particularly in cases involving the trafficking of a minor by force. Prior to Prop 35, a conviction for human trafficking of an adult carried a maximum sentence of five years in state prison. Defendants convicted of the same crime under Prop 35 now face a maximum sentence of 20 years in state prison.
Two examples of pending HEAT cases
Chuncey Tarae Garcia, 33, is charged with one felony count each of human trafficking of a minor by force or fear, pimping a minor, and forcible rape, with sentencing enhancement allegations for forcible rape of a minor 14 years of age and prior prison convictions for possession for sale of cocaine in 2007 and transportation of cocaine in 2009. If convicted, Garcia faces a maximum sentence of 28 years to life in state prison. He is being held on $1 million bail. Garcia's co-defendant Cierra Melissa Robinson, 27, is charged with one felony count each of human trafficking of a minor and pandering of a minor under 16 years old by procuring, and one misdemeanor count of contributing to the delinquency of a minor. If convicted, she faces a maximum sentence of 12 years in state prison. She is being held on $1 million bail.
Mark Wesley Anderson, 27, Seattle, WA, and Jaeleesa Jaemika Smith, 25, Salem, OR, are both charged with one felony count each of human trafficking of an adult, pimping, and pandering by procuring. Anderson is also charged with one felony count of possession for sale of a controlled substance. If convicted, Anderson faces a maximum sentence of 20 years and eight months in state prison and Smith faces a maximum sentence of 20 years in state prison.
To read the circumstances in both cases, please visit www.orangecounty.com and select the March 2013 press releases titled, "Pimp To Be Arraigned For Forcible Sex Trafficking Of 14-Year-Old Girl In First Orange County Proposition 35 Case," for the case against Garcia and Robinson, and, "Male And Female Arraigned On Charges Of Human Trafficking For Pimping Woman After Bringing Her To Orange County From Out Of State," for the case against Anderson and Smith, from Press Releases/Media Advisories on the homepage.
Deputy District Attorney Bradley Schoenleben and Daniel Varon will be prosecuting HEAT Unit cases.
###
Tony Rackauckas, District Attorney
401 Civic Center Drive West
Santa Ana, CA 92701
Contacts:
Susan Kang Schroeder
Chief of Staff
Office: 714-347-8408
Cell: 714-292-2718
Farrah Emami
Spokesperson
Office: 714-347-8405
Cell: 714-323-4486