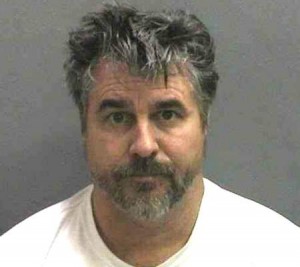 ORANGE COUNTY DISTRICT ATTORNEY PRESS RELEASE
Date: July 31, 2015
Case # 11CF2660
FORMER CONTROLLER OF SANTA ANA PIANO COMPANY SENTENCED TO 18 YEARS IN PRISON FOR EMBEZZLING OVER $5.6 MILLION DOLLARS
SANTA ANA, Calif. – A former controller of a Santa Ana piano company was sentenced today to 18 years in state prison for embezzling over $5.6 million from the business. Russell Eugene Dunbar, 58, was found guilty by a jury on Oct. 21, 2014, of 17 felony counts of forgery, 17 felony counts of falsifying records, and 16 felony counts of grand theft with sentencing enhancement allegations for committing an aggravated white collar crime over $500,000 and property damage over $2.5 million.
Fields Piano is a long established piano store in Santa Ana. In 2001, the owners hired Dunbar, a close friend, to be the controller for the business in charge of accounting for the company.
On or around 2003, the defendant opened a bank account using the fictitious business name of the Fields Piano Company. He received large checks from the business owners and deposited them into his own personal account instead of the business bank account. Dunbar then wrote smaller checks from his personal account and deposited them into the Fields Piano business account and used the bank deposit receipts to construct altered receipts. He then falsely told the owners of Fields Piano that large amounts of money were put into their account even though the deposits were never made. The business owners subsequently paid taxes on the income they thought they had received and were unaware of the losses.
Dunbar stole at least $5.6 million and up to $6.8 million from the company over a 3-year period.
Dunbar left the company in late 2005 to invest in a mortgage company which failed in 2006. The theft remained undetected until early 2010, when Dunbar sent a threatening letter to the owners, claiming that he was owed over $300,000 for real estate transactions.
When the owners began looking into the transactions, they discovered the losses and reported the embezzlement to the Santa Ana Police Department, who investigated this case.
At the sentencing today, one of the owners of Fields Piano delivered an impact statement to the court describing how he and Dunbar were close friends and had given him a job only to have the defendant violate his position of trust and how his attempt to extort more money from the business led to the discovery of the theft.
Deputy District Attorney Sean O'Brien of the White Collar Crime Team prosecuted this case.
###
TONY RACKAUCKAS, District Attorney
Susan Kang Schroeder, Chief of Staff
Office: 714-347-8408
Cell: 714-292-2718