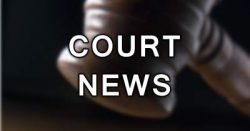 Carlos Guadalupe Garcia and Leilani Celeste Parker, a pair of 18-year-olds, are facing charges of pimping a teenage girl in Santa Ana and Pomona, according to the O.C. Register.
The suspects were arrested last Friday for allegedly pimping the 15-year-old victim, according to the SAPD.
Here's what to do if you are involved in a car accident. If you or someone you know has been in an accident contact Sasooness Law Group, APC
Office: 818-922-7700 Cell: 714-912-2520 (text or call) Email: mroyer@saslg.com www.saslawgroup.com
Garcia and Parker pleaded not guilty on Tuesday and will be returning to the Central Justice Center in Santa Ana on Sept. 5.
Both of the suspects face multiple felony charges including human trafficking of an underage victim, pimping for a prostitute younger than 16, and pandering with a minor younger than 16. Garcia is also charged with pimping and pandering of another victim, who is an adult woman.
SAPD police officers who were working an operation in Santa Ana last Friday saw Parker and the teen in a high-prostitution area of the city, where the suspect was allegedly training the girl to be a prostitute.