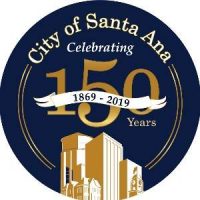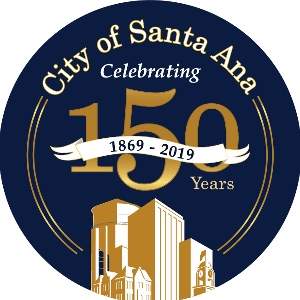 The City of Santa Ana filed two lawsuits on Jan. 13 in its continuing efforts to address the impacts of homelessness.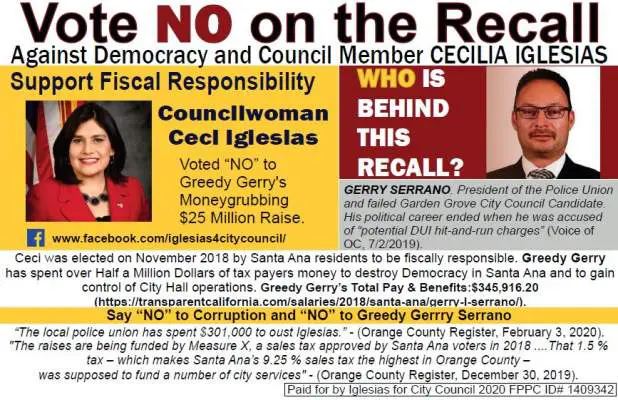 The first seeks to halt the proposed transportation of homeless individuals into Santa Ana by three local cities, among other relief. The second seeks to abate public nuisance conditions at a facility in Santa Ana operated by the Mental Health Association of Orange County.
Isn't it time for Santa Ana to have a voice on the O.C. Board of Supervisors?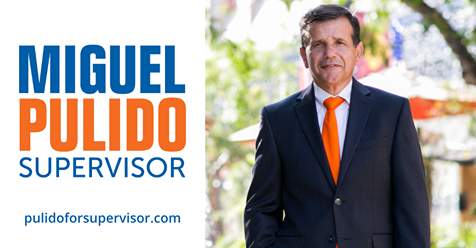 Paid for by Miguel A. Pulido for Supervisor 2020 (ID #1422663)
The legal actions were authorized by a unanimous vote of the Santa Ana City Council during a closed session meeting on Dec. 17.
Advertisement
Is your employer a mess? Call Sasooness.
In the state of California for every 5 hours worked an employee must get a 30 minute, uninterrupted lunch break. For every 3 hours worked an employee must get an uninterrupted 10-minute rest break. Working over 8 hours in a day or 40 hours in a week is due overtime. Don't let your employer screw you! Give us a call at 323 746-8099.
En el estado de California por cada 5 horas de trabajo su patrón le debe permitir tener un receso de media hora sin interrupciones. Si trabaja más de 8 horas en un día o más de 40 horas de trabajo en una semana su patrón le debe pagar tiempo y medio. No deje que su patrón abuse de su trabajo. No importa que no tenga papeles. Usted tiene derechos. Llamenos al 323 746-8099.
Case SA CV 20-0069-DOC (DFMx), filed in the U.S. District Court for the Central District of California, Southern Division, names as defendants the County of Orange and the cities of Dana Point, San Clemente and San Juan Capistrano. The complaint alleges violations of the Eighth Amendment prohibition on cruel and unusual punishment and the 14th Amendment's equal protection and due process clauses.
The City of Santa Ana is seeking monetary damages for its past and future expenditures on homeless resources and related services. The City also is seeking injunctive relief prohibiting the proposed transportation of homeless individuals by the above cities to the National Guard Armory in Santa Ana that is operated by the County for temporary nighttime shelter.
The complaint alleges that the city of San Clemente has closed its temporary homeless shelter and has decided to use the Armory to serve its homeless population. Dana Point and San Juan Capistrano are reported to be sharing in the cost of the transportation of such individuals to the Armory. More generally, Santa Ana urges that these jurisdictions have not equitably participated in relieving the homelessness crisis in Orange County. The complaint seeks to re-focus efforts on a more collaborative approach to the crisis.
The complaint also alleges the County of Orange has established homeless services almost exclusively in Santa Ana. In addition to the 200-bed Armory, the County operates a 400-bed shelter in downtown Santa Ana with plans to replace it with a new 425-bed shelter also in Santa Ana.
The City of Santa Ana operates its own 200-bed homeless shelter for Santa Ana residents.
In recent years, the city of Santa Ana has been compelled to spend millions of dollars from its general fund to address health and safety concerns attributable to the homeless population now living here. That money would otherwise have been spent on providing core services to residents, a deprivation that has subjected residents to cruel and unusual punishment and deprived them of due process of law, the complaint says.
Santa Ana also has the largest Latino population in Orange County, 78 percent of a total population of 341,000, and one of the county's lowest median household incomes. As a result, the burden of servicing the county's homeless that has been placed on Santa Ana constitutes a denial of residents' equal protection under the law, the complaint states.
A hearing on a motion for preliminary injunction in the federal case is scheduled for Feb. 4 at 8 a.m. in U.S. District Court in Santa Ana.
The second case, filed in Orange County Superior Court, names as defendants the Orange County Association for Mental Health, doing business as Mental Health Association of Orange County, and BT Investment Properties, LLC, which is the owner of the property in question.
In this case, Santa Ana alleges that the operation of the Homeless Multi-Service Center by the Mental Health Association has resulted in negative impacts to public health, safety and welfare. The Santa Ana Police Department received more than 249 calls for service at the location between May 1, 2017, and Jan. 9, 2020, according to the complaint.
The City further alleges that the multi-service center is not in compliance with the City's zoning code.