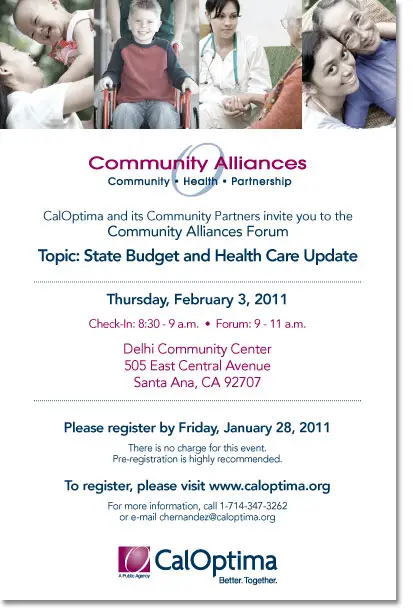 The Community Alliances Forum is scheduled for Thursday, February 3, 2011 from 9 to 11 a.m. at the Delhi Community Center located at 505 E. Central Avenue, Santa Ana.
The focus of the Forum is "State Budget and Health Care Update". The Forum is an excellent opportunity to network with community organizations and learn about health care resources.
Check-in is from 8:30 – 9:00 a.m. Please bring your business cards, calendars/planners and any information about your organization's programs, services and events to distribute. We are expecting 100 – 150 attendees.
Pre-registration is highly recommended. Click here for additional information.