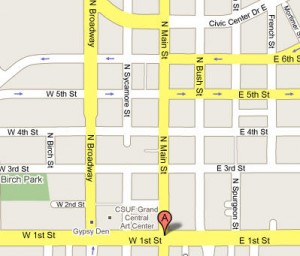 Santa Ana's downtown is a ghost town at night, but should it be?
Have you visited downtown Brea, Fullerton or Huntington Beach recently?  All three of those areas are absolutely jam-packed most evenings.  Why is Santa Ana's downtown so moribund by comparison?
I visited the Art Walk at the Artists Village last night and it was great to see folks actually visiting our downtown.  But I also observed them leaving in droves fairly quickly.
How can we keep them around – and get them to spend more money on our local vendors?
This weekend the Orange Street Fair is racking them in by the thousands – but we could be doing that every Saturday night! Continue reading→