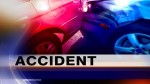 A wrong-way driver suspected of DUI plowed head-on into another car on the 5 Freeway early Saturday morning, injuring four people, according to the O.C. Register.
The incident happened at around 1:32 a.m. when a car traveling southbound in the northbound carpool lane on the 5 Freeway, near First St., plowed into a vehicle heading north, according to the CHP.
Four people were seriously injured in the vehicle that was going north. They were hospitalized with major injuries.
The driver of the wrong-way vehicle was arrested on suspicion of driving under the influence of drugs or alcohol.
Traffic was so bad because of the accident that the CHP had a hard time getting to the scene of the accident. Traffic had to be stopped to allow the responding ambulances and fire trucks to reach the scene of the accident. In fact they had to drive the wrong way on the freeway to get to the victims.
The identities of the suspected DUI driver and the injured people were not released.