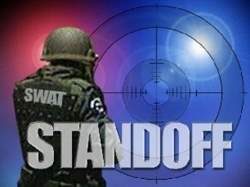 The SAPD closed W. First St. today, from S. Harbor to W. Jackson, after a suspect with a gun entered a 7-Eleven located on W. First St., at about 11 a.m., according to the O.C. Register.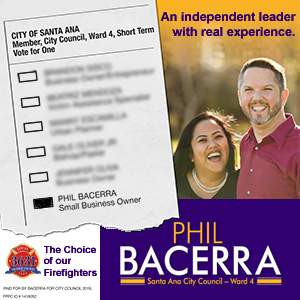 The suspect exited the building and ran from the police when they arrived, according to the SAPD.
The suspect hid at the rear of an auto shop, Culver 7 Auto Body Shop, at 3635 W. 1st St. The SAPD police officers fortunately were able to get all the employees out of there.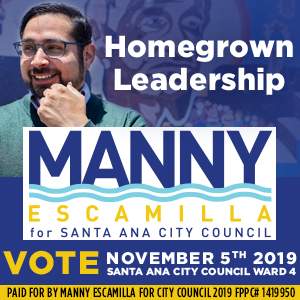 The SAPD police officers surrounded the body shop and tried several times to communicate with the suspect, who did not respond. They eventually deployed a robot to monitor his position. He then tried to escape through the roof of the building, but SWAT officers were waiting for him. They arrested him at about 3:30 p.m.
The OCFA provied a fire truck with a basket, which was used to lower the suspect to the street. His identity was not announced by the SAPD.
The police officers observed the suspect hiding under cars in the body shop during the standoff and he appeared to have some sort of firearm. However no gun was recovered when he was finally arrested.
The police investigators have not been able to confirm if he was in fact armed. They were conducting a complete search of the business he was hiding in. However it is a large auto body yard with many cars, so the search could take a while.
No gunshots were heard during the incident, and no injuries were reported.