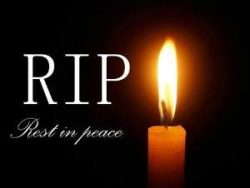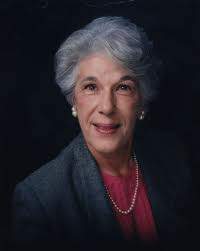 Former Santa Ana City Councilwoman Patricia "Pat" A. McGuigan died today at 2 p.m., according to one of her former colleagues. She was 85-years-old.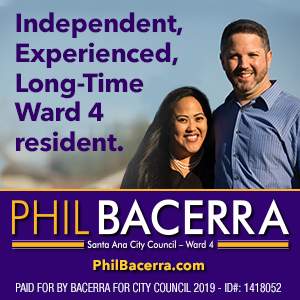 McGuigan was the first woman elected to the Santa Ana City Council, back in 1981, in Ward 6.
McGuigan retired once in 1992, was appointed to fill a vacancy in 1993 and only stepped down now only because she is not allowed to serve a third consecutive term, according to the L.A. Times.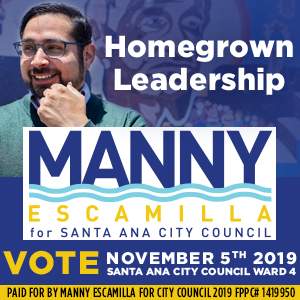 McGuigan was the daughter of Irish immigrants who came to California from Pennsylvania.
McGuigan earned her High School diploman at Lower Merion H.S., in Ardmore, PA. She completed a B.S. Degree at Drexel Institute of Technology(now Drexel University).
McGuigan's official bio listed activities outside of government include in Soroptomist International of Santa Ana-Tustin. With a B.S. degree in merchandising, she was professionally involved in retail business for nine years before making a full-time commitment to City public service. Her first hand exposure to the community marketplace has provided a balanced approach when dealing with both human and economic issues in Santa Ana.
She helped to develop the Asian-Pacific Advisory Council to help Vietnamese and Cambodian refugees learn how to get help from City Hall and become active in city government.
She also played a role in converting boarded-up buildings downtown into the area that now includes the Artists Village. Critics however claimed that Latino owned businesses were forced out of DTSA for that makeover, which in many cases was true.
Here is what McGuigan had to say in her candidate statement back in 1988:
Neighborhood Pride is at an all time high. Citizens are working together to improve their neighborhoods. Other cities in Orange County and California are studying Santa Ana's success story. New businesses and good jobs continue to come to Santa Ana. Our new Ronald Reagan Courthouse, Discovery Science Center and Cal State Fullerton Graduate School of Art are helping to rebuild our city and its image. Our Santa Ana Police and Firefighters are ranked among the best in the Nation.
McGuigan's son Steve passed away from cancer back in 2016. He was known for his support of the Santa Ana Zoo.
McGuigan was a widow. She and her husband had four children and at least seven grandchildren.