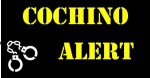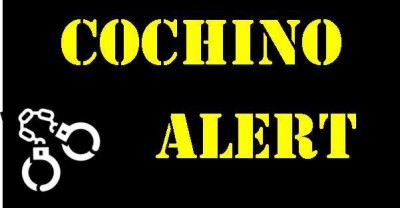 On the afternoon of April 10, a black-and-white patrol car pulled up along the train tracks by the Allan Company Recycling facility in Santa Ana. According to a cell phone video provided by an unnamed source, an SPD police officer cleared the area of homeless people around 2 p.m. before parking by a wall, according to the OC Weekly.
The video shows a uniformed officer sitting in the driver side apparently exposed below the waist in what appears to be a sex act with a civilian who is sitting in the passenger side of that marked police cruiser, according to Fox News.
The SAPD launched an internal investigation after the OC Weekly provided them with the video. Their spokesman said that "There is an ongoing internal investigation. It is the city's policy not to comment on any personnel matters," according to the L.A. Times.
According to research from Bowling Green State University, police officers in the US were charged with forcible rape 405 times between 2005 and 2013. That's an average of 45 a year. Forcible fondling was more common, with 636 instances, according to CNN.
The SAPD police officer union, known as the Santa Ana Police Officers' Association, or SAPOA, was able to get a huge raise from the Santa Ana City Council this year. Only two Council Members opposed the deal, which at the time was not funded. Those Council Members, Cecilia Iglesias and Juan Villegas, are now facing a recall that appears to be the work of the SAPOA. That recall campaign is not certain from what I hear as the proponents of the recall have bungled the recall election paperwork several times.
Local residents have been complaining about the SAPD's response time for quite a while – and the growing homeless problem as well as ongoing street gang criminal actions. It is pretty galling to find out that a uniformed SAPD police apparently got a hand job while he should have been doing his job!
The SAPD better not cover this up. We need to know what happened.
SAPD policy is clear in forbidding officers from "engaging in on-duty sexual activity including, but not limited to, sexual intercourse, excessive displays of public affection or other sexual contact," according to the OC Weekly.