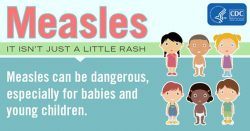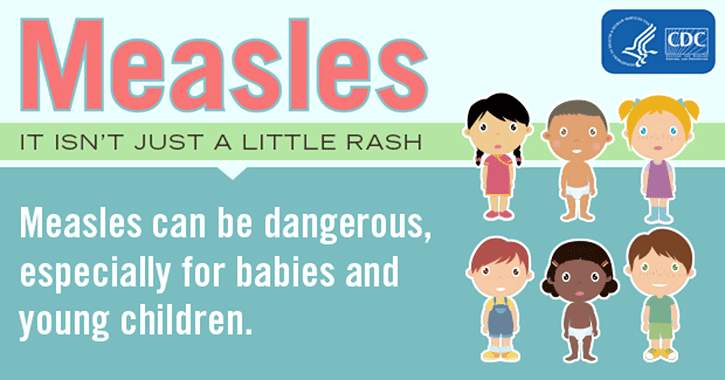 An Orange County infant too young to have been vaccinated and a Long Beach man are the latest confirmed cases of measles in Southern California, according to KTLA.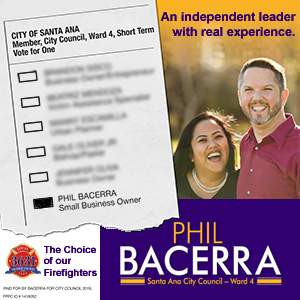 The baby, who is younger than 1, is being treated at Children's Hospital of Orange County according to the Orange County Health Care Agency.
The child has no history of international travel. It was Orange County's second reported measles case this year.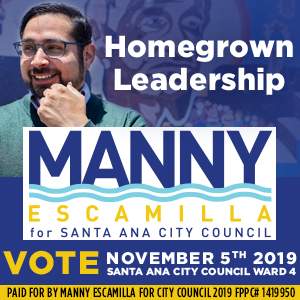 The Long Beach man, a graduate student at UC Irvine, had been vaccinated and also had no recent history of travel outside the country, according to the L.A. Times.
The man had been on campus on three days while suffering from the measles, exposing others there to the highly contagious disease, according to the Orange County Health Care Agency.
A small percentage of vaccinated people can still become affected, Which is what happened to the UCI student. Vaccinated people who become ill end up with usually milder cases with less complications.
Please see the OC exposure locations below for more information:
5 Hutton Centre Dr., Santa Ana, CA 92707, April 23 – 25 from 7:45 a.m. to 7:15 p.m. daily
St. Jude Emergency Department, 101 E. Valencia Mesa Dr., Fullerton, CA 92835, April 27 from 7 a.m. to 9 a.m.
AMC Movie Theater, 1001 S. Lemon St., Fullerton, CA 92832, April 25 from 11 p.m. – April 26 at 4 a.m
CHOC Emergency Department, 4/28/19 from 7 p.m. – 10:30 p.m., 4/30/19 from 9:30 p.m. through 5/1/19 at 12:15 a.m., 5/2/19 from 11:15 a.m. – 12:30 p.m.
The Pickled Monk, Fullerton, 5/3/19 from 1:45 – 3:30 p.m.
Brick Basement Antiques, Fullerton, 5/3/19 from 2:40 – 4 p.m.
Buffalo Exchange, Fullerton, 5/3/19 from 3 – 4:15 p.m.
8Eightyeight Cigar, Fullerton on 5/3/10 from 3:15 – 5 p.m.
UCI Humanities, Instructional Building 100, 4/29/19 from 10 a.m. – 12 p.m.
UCI Murray Krieger Hall, Classic Department, 4 th Floor, 4/29/19 from 11 a.m. – 3 p.m.
UCI Humanities Hall 112, 4/30/19 from 2 – 5 p.m.
UCI Student Health Center, 5/2/19 from 1 – 3 p.m
Measles is immediately reportable in Orange County, even if the case has not yet been confirmed but is suspected. To report a case, health care providers/facilities should call OCHCA Epidemiology at 714-834-8180. Zero to three (0-3) cases of measles are generally reported each year in Orange County, associated with exposure outside the County. However, Orange County had outbreaks of measles in 2014 and 2015, and actually was in the forefront of the 2015 multi-state outbreak linked to Disneyland.