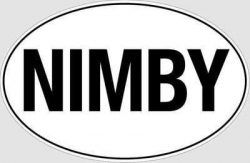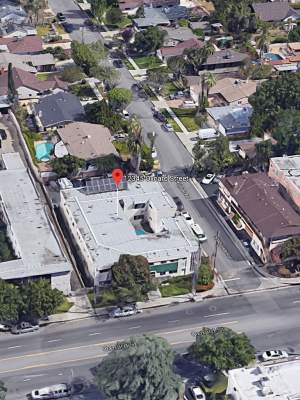 Why would the leader of the small group of Park Santiago's NIMBY residents that oppose the apartment project at 2525 N. Main Street believe it is just fine for his wife, Christine Denny-Helvig, to own and manage an apartment project that abuts single family homes, yet the same is not appropriate for the community where he lives? Is it just a deep secret that Dale Helvig hoped would not be exposed?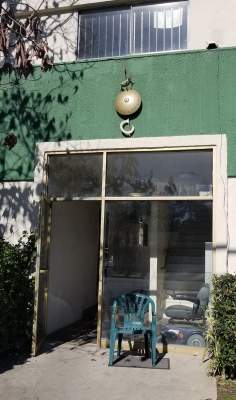 For more than a year Helvig has ranted that the proposed rental community was not "appropriate" at its location at 2525 N. Main Street because of its proximity to the Park Santiago homes. The deep secret that Helvig has been keeping to himself is that his wife's very own apartment community in North Hollywood is only 20 feet from the single-family property line behind his, grossly under-parked and in serious decay. Helvig has declared for more than a year that apartment projects are "fine" but should NEVER be adjacent to single-family homes. The irony is thick!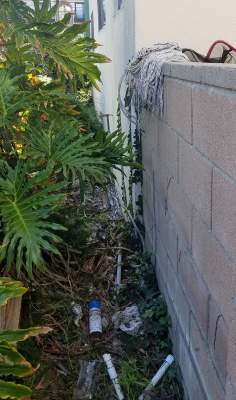 Helvig;s wife is not doing anything wrong by owning income property adjacent to a single-family neighborhood. Multi-family typically acts as a buffer to single-family in most cities (unlike commercial uses, such as office complexes). If his property were kept in decent condition he would be providing a service to the community by supplying housing for many families. Unfortunately, Helvig's operates one of those apartment buildings that nobody should have to live near (let alone live in!).
Helvig's wife didn't purchase the property, she and her sisters inherited it.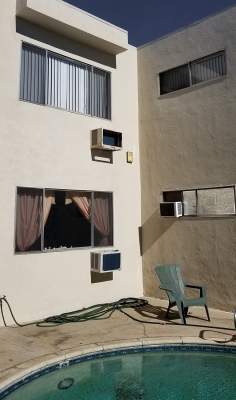 What makes Helvig's rantings over the last year so incredible and hypocritical is the type of apartment building his wife is operating. One must simply compare it to the proposed community at 2525 N. Main Street:
Helvig's Apartment:
Distance from Homes: 20-25 feet
Parking Provided 1.0 spaces per unit
Parking Required 2.0 spaces per unit by current standards (the apartment building has a grandfathered permit for 1.0 spaces)
Unit Mix: 4 3-bdrm units, 6 2-bdrm units, and 1 1-bdrm unit
Air Conditioning: Old, window mounted
Amenities: A kidney shaped pool that appears to have several code and safety violations
2525 Main Street Apartment Homes:
Distance From Homes: 75 Feet
Parking Provided: 2.0 spaces per unit
Parking Provided: 2.0 spaces per unit
Unit mix: 70% 1 bed, 30% 2/3 bed
Air conditioning: Central heat and air
Amenities: Too many to list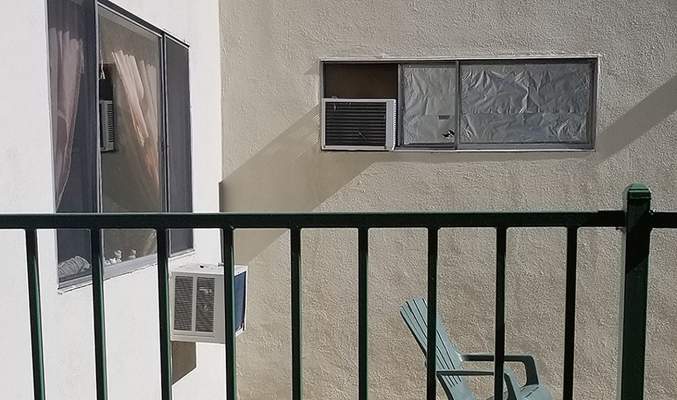 The irony gets even thicker. Helvig has consistently declared that 2.0 spaces was not enough parking for the 2525 project because 2 and 3 bedroom units "could have" more than 2 cars. In reality, the 2525 project will provide 2.0 spaces for every unit, including the 70% one-bedroom units that will likely only have one car, leaving hundreds of open parking spaces. Helvig's wife's property, on the other hand, has mostly 2 and 3 bedroom units and provides only 1 space per unit. So, according to the Helvig's own statements and proclaimed standards, his wife's property is grossly under-parked and it is Helvig's wife's tenants that park on the street and even on the sidewalk! This really is a case of the pot calling the kettle black. It appears what Helvig fears and complains about most comes from his poor decisions and atrocious property management at his wife's very own building! Has Helvig shared this truth with the rest of Park Santiago? No. What else is Helvig lying about?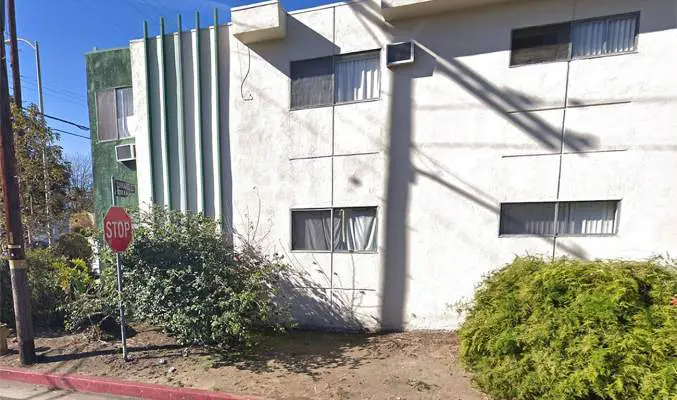 The most shocking fact is that the condition of Helvig's wife's community is abysmal. Apparently Helvig's only vision of a residential community is that of his wife's own shanty in North Hollywood. Maybe this is the reason he has been on a personal vendetta against the developer and has continued to distort facts all these months. Wake up Helvig! Our community must seek to protect the edges of Park Santiago and not allow adjacent properties to fall into disrepair.
Here is the hard truth you need to know about Santa Ana's NIMBYs. There is nothing the developer of 2525 Main St. can do to mollify them. These are the same yahoos that stopped a Buffalo Wild Wings from opening up a new location on 17th, near Tustin Ave. What they don't want you to know is they are opposed to all development – even as many of them are plotting to cash out and sell their homes in a few years. They will screw the entire City of Santa Ana out of every single development, cash out and move to a low tax state. Let's hope the Santa Ana City Council sees through their hypocrisy when they vote on 2525 Main St. in a few weeks.