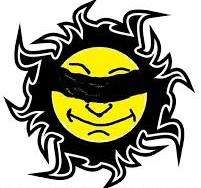 At this Monday night's Santa Ana Planning Commission meeting (10/22), the Planning Commissioners will be discussing and possibly voting on having a special meeting on Nov. 5th to determine the outcome of the 2525 Main Residential Apartment Development.
The final EIR (Environmental Impact Review) is scheduled for public review on Friday October 26, 2018.  Residents are then given 10 days (until Nov. 5th) to evaluate the final EIR to see if their draft EIR comments were addressed.  If the Planning Commission chooses to have their special meeting on Nov. 5 what this means is that they will have zero time to read our responses! It also means they will have had only 10 days to review the 3,500 pages of the EIR. Remember that Roman Reyna, who is carpetbagging as a City Council candidate this year in Ward 4, is on the Planning Commission. Can you see him reading 3,500 pages of any document, let alone an EIR?
Do you remember when City Councilman rammed his Sunshine Ordinance through the Santa Ana City Council? The Sunshine Ordinance requires public notice and a community meeting at the very beginning of the process. The goal of this ordinance was for the community to both learn about proposed projects and also provide input before the project's plans are finalized.
Does what is happening with the 2525 Main St. Apartment project sound transparent to you?
As we reported yesterday the reason the sun is not shining on the 2525 Main St. Apartment project is that its developer, Ryan Ogulnick, owns Tinajero and his City Council cabal. And Ogulnick is now trying to rig the election so he can control the next City Council too. The last thing Ogulnick wants is any sunshine on his shenanigans!
This should all sound familiar by the way as Ogulnick and Tinajero's henchmen have been in trouble before.
Ogulnick's company, Vineyards Development Corp., allegedly wrote a $10,000 check to a now-defunct Hollywood nightclub called Geisha House that was spent on a party for Santa Ana Councilwoman Michele Martinez, back in 2013, according to the Voice of OC.
There was also an allegation at the time that then Ward 5 City Councilman Roman Reyna had violated conflict of interest law because he did not recuse himself from a vote on one of Ogulnick's projects. He too had received a donation from Ogulnick's company.
Of course both Martinez and Reyna voted for another big apartment project that Ogulnick was working on back in 2013.
Santa Ana City law bars council members from voting on matters involving campaign contributors who donated more than $250 to their campaigns within the preceding year.
This corruption at Santa Ana's city hall has been going on for years. Back in 2010 Campaign records show that Councilman Sal Tinajero received $2,500 a few weeks before the vote from agents of a real-estate company called Voit. Councilwoman Michele Martinez also received $500 before the vote from a development company called Griffin Realty, as reported by the O.C. Register.
Please keep all this in mind when you vote in the Nov. 6 election. Do not vote for Tinajero or his endorsed City Council candidates – Nelida Mendoza, in Ward 6, Roman Reyna, in Ward 4 and Paul Gonzales, in Ward 2. They have all been bought and paid for and cannot be trusted to represent the people of Santa Ana.
Remember that there are a few candidates who are running independent of the developers including: Ceci Iglesias in Ward 6; and Mike Gonzalez in Ward 2.