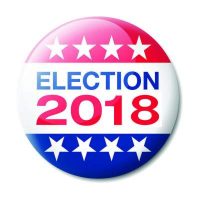 What would a developer be willing to do to recoup a $17 million investment? Ryan Ogulnick is that developer – and he has apparently spent a small fortune this year backing mayoral candidate Sal Tinajero and his cabal so he can continue to control the Santa Ana City Council – and get his controversial 2525 Main St. apartments built.
The 2525 Main St. project, at 84 dwelling units per acre, would be over twice the density of any project in Santa Ana that is next to single family homes.  This completely ignores one goal of Santa Ana's General Plan: "Preserve and improve the character and integrity of existing neighborhoods," according to the Voice of OC.
Ogulnick has also reportedly secretly underwritten a smear campaign against a former Santa Ana Planning Commissioner, Phil Bacerra, in order to ensure that the Santa Ana City Council keeps voting for his developments. Turns out that campaign was never about #MeToo. It was always about Ogulnick making a mint by building a huge apartment complex that will bring ruin to Santa Ana's Park Santiago Neighborhood.
But this story gets even worse. It seems that the Santa Ana Planning Commission is trying to pull a fast one. They are meeting this Monday and per their meeting agenda they are going to try to calendar a special meeting to consider the 2525 Main St. apartment project on Nov. 5, 2018. That's right – the day before the Nov. 6 General Election. My sources at City Hall report that the Santa Ana City Council will then try to hold a public hearing on Nov. 20 and then conduct a second reading on Dec. 4. All of this would take place before the new City Council gets seated as that usually happens in mid-December.
Obviously folks need to turn out in big numbers at the next Santa Ana Planning Commission meeting set for this Monday, Oct. 22, at 5:30 p.m. at the Santa Ana City Council chambers, located at 22 Civic Center Plaza.
Ogulnick has been cruising for a while with Tinajero and his City Council majority doing his bidding. But Tinajero is termed out and so is Councilman David Benavides and Mayor Pro Tem Michele Martinez.
This is the real reason that Tinajero is running for Mayor – and he has put together a slate of City Council candidates (Paul Gonzales in Ward 2, Nelida Mendoza in Ward 6 and Roman Reyna in Ward 4) that will ensure that Ogulnick can continue to get his way in Santa Ana for years to come. Don't think for a minute that Tinajero is running in order to serve the public good. That just isn't the case. He is bought and paid for!
Ogulnick's company, Vineyard, knowingly chose to take the risk to purchase the 2525 Main St. property for $17 million, when he knew that it was not zoned for residential use. He figured that his stooges on the Planning Commission and on the City Council would do his bidding and change the zoning.
You can read more about the 2525 Main St. development here.
By the way Tinajero and company have a political consultant, John Palacio, who is running for the SAUSD School Board after serving on that board for 20 years. While Tinajero is trying to raise our sales tax here in Santa Ana to the highest level in Orange County, via Measure X, Palacio is trying to pass the SAUSD's third bond measure, Measure I, to raise our property taxes once again. Clearly it is time to reject both Tinajero and Palacio and vote no on Measures I and X.