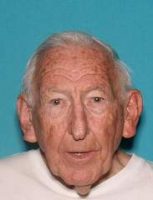 Santa Ana Police Department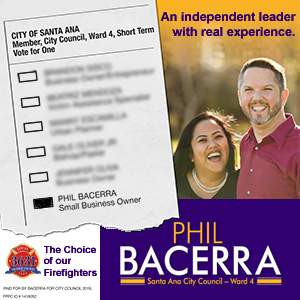 Advisory: SAPD Currently Looking for a Critical Missing Adult – Requesting Public's Assistance
Missing Person: David James Wood (87) Santa Ana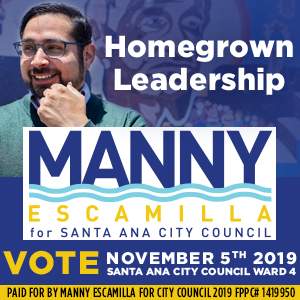 On July 31, 2018, at approximately 9:15 am, missing person David James Wood was last seen leaving his residence driving his vehicle (description stated above) to a medical appointment at St. Joseph's Hospital. Medical officials later advised that he never made it to his appointment. Wood is believed to have his wallet, driver's license and cash with him. He does not have a cell phone on him and is experiencing the onset of Dementia. He can communicate his name, address and other pertinent general information.
Description: Male, Caucasian, 5'10", 150lbs., white hair and gray eyes
Last seen wearing: White t-shirt, tan pants and reading glasses
Vehicle: 2004 Tan 4-door Toyota Camry, license plate# 5JIC555
Location: last seen in the area of the 400 block of South Cooper Street, Santa Ana
Those with additional information are asked to contact Detective A. Garcia at (714) 245-8408 or email agarcia3@santa-ana.org.