Bertha Rivera-Cortes, the wife of Santa Ana College Foundation Board member Fortino "Tino" Rivera posted something on Facebook recently that we found to be quite mind-boggling. One of our readers took a snapshot of her post. In her comment Bertha wrote "DHS Secretary Kirstjen Nielsen next time you're in California you're welcome to eat Mexican food at my house. I'll cook for you."
Bertha was referring to what happened earlier this week when Nielsen got caught trying to eat dinner at a Mexican restaurant in DC, MXDC Cocina Mexicana, and protesters showed up. They shouted outside the restaurant until she left.
The reason folks are riled up about Nielsen is that she has become the face of President Donald Trump's zero tolerance towards immigrants policy which has seen little kids getting torn away from their parents and put in cages on the border.
Some observers suggested that Nielsen's decision to dine at a Mexican restaurant seemed like an intentional provocation, a trollish act consistent with the ethos of spite and petulance that guides much of what happens inside the Trump Administration. (See, too: Melania Trump's Zara jacket, or Ivanka Trump's smiling Instagram of her son.) This suspicion was compounded when, the day after Nielsen's meal, it was revealed that Stephen Miller—the senior White House adviser responsible for the Trump Administration's "zero-tolerance" immigration policy—had dined on Sunday night at Espita Mezcaleria, a buzzy Mexican spot in Washington's hip Shaw neighborhood that, according to The Washingtonian, serves the best chips and salsa in town, according to the New Yorker.
No previous administration has interpreted this as requiring the separation of parents from their children, instead releasing families with court dates for immigration proceedings and various monitoring tactics, according to CNN.
The wife of the former GM of the Philadelphia 76ers got fired a week or so ago after his wife got caught making anon Tweets about his players. Shouldn't Tino be called to account for his wife Bertha's ridiculous posts?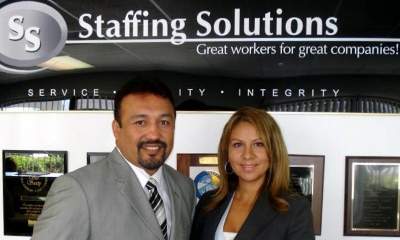 Tino by the way has made his wealth as the co-owner of a temp agency called Staffing Solutions. I wonder how many folks will want to work for him now?
Tino is also a member of the Hispanic 100 – a group of Latino businessmen who tend to be Republicans – sort of a Mexican American Lincoln Club.
The Riveras have every right to be Trumpers. But being Trumpers in Santa Ana is no bueno!