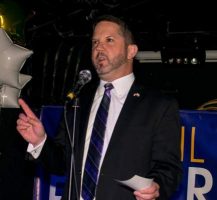 Phil Bacerra's campaign for the Santa Ana City Council's Ward 4 is now in tatters as he got booted from the Santa Ana Planning Commission tonight.
Bacerra put himself in this position when he turned on the Santa Ana City Councilman, David Benavides, who had appointed Bacerra to the Planning Commission in the first place.
Benavides had apparently asked Bacerra not to run for Ward 4, which is currently represented by Benavides. The reason for this was that former City Councilman Roman Reyna, who used to represent Ward 5, wanted to run for Ward 4. Benavides and Reyna have been pals for many years. But Bacerra turned down their suggestion that he run for Ward 2.
Bacerra apparently opted to continue running for Ward 4 because the Santa Ana Police Officers Association allegedly told him that they would not support him if he ran for Ward 2 as they already have a candidate in that race.
Why the Santa Ana Police Officers Association would decide to back Bacerra in the first place is a real mystery. Granted Reyna is a threat to public safety – he has yet to explain why he posed with alleged members of La Eme, the Mexican Mafia, in a picture that doomed his last campaign. But Bacerra is just as much a threat to our well being!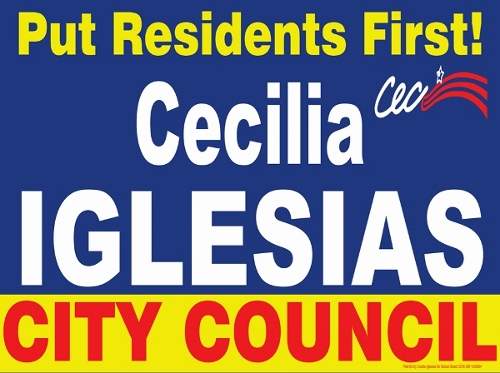 A few years ago Bacerra was pushing hard for the hipster bars in DTSA to stay open until 4 a.m. He told the O.C. Register that "What this is doing is, it's providing a safety benefit … opportunities for people to sober up before getting in their vehicles." Of course that was B.S. as most bars stop serving food at about 10 p.m. so folks would end up drinking until 4 a.m. and per Bacerra would then be released onto our city streets and neighborhoods just as our workforce is getting on the roads to go to their first shifts. What a nightmare!
It should also be noted that Bacerra once worked for current Lt. Governor Gavin Newsom, back when Newsom was the Mayor of San Francisco. Newsom's policies are similar to that of Governor Jerry Brown – not pro public safety at all! Brown has ruined our state by releasing thousands of dangerous criminals to get out of jail early. Now they are the homeless riffraff who are plaguing neighborhoods all over California.
Now that Bacerra has been booted from the Santa Ana Planning Commission he will have to run for the City Council using his actual title of "Land Use Consultant." That is a terrible ballot title!
Could Bacerra end up on another Commission? Surely not in Santa Ana – and O.C. Supervisor Andrew Do knows that Bacerra is very tight with Do's sworn enemy, State Senator Janet Nguyen. So no County Commission appointment for Bacerra either.
Why did Bacerra choose to stab Benavides in the back by running for Ward 4? Who knows? Perhaps he drew inspiration from Janet Nguyen who famously stabbed her own mentor, former State Assemblyman Van Tran, in the back after he helped her get elected to the Garden Grove City Council. Bacerra grew up in Garden Grove and went to Santiago High School with Nguyen. They must have taken a backstabbing class together!
Maybe Bacerra should move back to Garden Grove and run for their City Council instead?