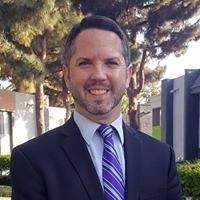 At the moment the Santa Ana City Council elections, which were supposed to take place in November, are suspended pending a decision by a judge regarding a lawsuit by pro-district election advocates. However our City Council is continuing to plan on a November election – and things are quickly getting dirty.
The posted agenda for this Tuesday's Santa Ana City Council meeting includes Item 13C – CHANGE WARD 4 PLANNING COMMISSION APPOINTMENT, REMOVE CURRENT APPOINTEE – Pursuant to Santa Ana Charter Section 901, a board or commission member may be removed by the City Council by the affirmative votes of a majority of the Council. RECOMMENDED ACTION: Remove the Ward 4 representative from the Planning Commission.
The Ward 4 Planning Commissioner is Phil Bacerra. He used to be friendly with most of the City Council but that is over now that he is facing off against former Santa Ana City Councilman Roman Reyna for the right to represent Ward 4 on the City Council the good times are over for Bacerra. This is likely the work of current City Councilman Jose Solorio, who has turned on the Santa Ana Police Officers Assocation and is now supporting their nemesis, Reyna.
You might recall that Reyna lost his former seat on the City Council, in Ward 5, when we revealed that he had been caught posing with members of the Mexican Mafia in a picture that was widely circulated online. When the Santa Ana Police Officers association asked Reyna, who had voted against hiring more police, to explain himself he flatly refused to do so. Needless to say we consider him to be a real threat to public safety.
In fact Reyna has been breaking the law yet again lately – his supporters have put up his City Council campaign signs even though there is not yet officially a November City Council election, as noted above.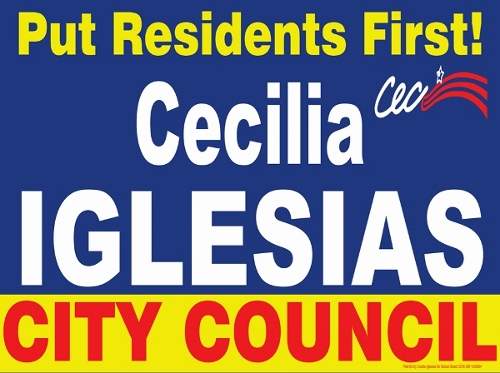 Does Bacerra have a chance at beating Reyna? Well the road will be much tougher for him if he is booted from the Planning Commission as that means he won't be able to use the ballot title of "Santa Ana City Commissioner."
Bacerra is perhaps banking on his past contacts to give him a push in November, assuming the election is allowed to proceed. Bacerra used to work for current CA Lt. Governor Gavin Newsom, who is the Democratic Party's nominee for Governor. Bacerra is also, inexplicably, very tight with State Senator Janet Nguyen,  a Republican who represents the Santa Ana area.
Bacerra has a degree in urban planning from USC. Reyna finally finished high school over the past year.
Reyna has served on both the Santa Ana City Council and the SAUSD School Board. Many sources have told me that he was incredibly lazy and never read the packets given to City Council and School Board members before they conduct public meetings.
I will give Reyna this – he is from Santa Ana. Bacerra, on the other hand, was raised in Garden Grove. And while Reyna speaks Spanish, Bacerra does not as despite his name he is not Hispanic. He is half-Filipino.
UPDATE: I spoke with a city insider today and found out why Bacerra and Benavides allegedly are no longer friends. Apparently Benavides wanted Reyna to move into his house and run for Ward 4. They asked Bacerra to run for Ward 2 and he refused to as apparently Bacerra was told by the Santa Ana Police Officers Association that they would pull their support for him if he does not run for Ward 4. So Bacerra decided to challenge Reyna and now Benavides wants to bury him.