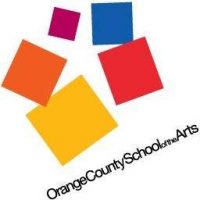 Santa Ana Police Department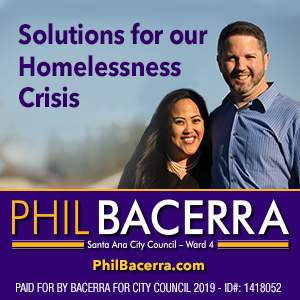 Advisory: Orange County School of the Arts Partners with Santa Ana Police Department for Policing and Safety Services
Santa Ana, Calif. — May 1, 2018 — Orange County School of the Arts (OCSA), a renowned public charter school located in midtown Santa Ana, and the Santa Ana Police Department (SAPD) have entered an agreement to provide school policing and safety services to the campus, students and staff. The three-year contract includes the hiring of a dedicated sworn police officer to serve as a school resource officer. Officer Sonia Rojo has been selected by a two-panel process facilitated by both parties to fill this role.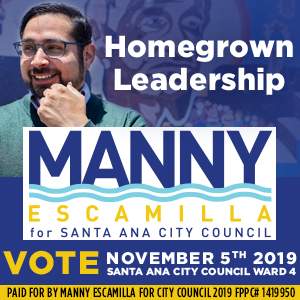 Officer Rojo began working as a police officer in Santa Ana in 2010. Since then, she has worked in a variety of capacities, including patrol officer, special enforcement officer and her current assignment of detective. She has received extensive training in narcotics investigation and drug abuse recognition, uniformed response to active shooters, and has completed the Special Weapons and Tactics (SWAT) Academy. She will begin her assignment at OCSA on May 9, 2018. Officer Rojo will be an active part of the school's overall safety and security program, help to coordinate efforts with OCSA security personnel, help protect the school's property and resources, monitor pedestrian and vehicular traffic, and maintain the safety and security of students and staff.
Since 2011, OCSA has maintained a strong partnership with local law enforcement to provide a school resource officer to the campus. From 2011 to 2017, OCSA partnered with the Santa Ana Unified School District (SAUSD) Police Department, and a similar agreement has now been installed with the Santa Ana Police Department. As before, OCSA will fund the salary of the school resource officer, a patrol vehicle, uniforms and other equipment. There is no capital outlay for the City of Santa Ana.
"This agreement is a positive endeavor for both organizations," said Santa Ana Police Chief David Valentin, who also led the effort to establish this contract service while serving as Chief of the SAUSD Police Department. "Our force will benefit from adding an extra sworn officer, and OCSA will be assured a quicker response to any safety services required. This additional staff member will also serve to leverage our policing imprint during any significant incident or emergencies in the greater Santa Ana community impacting OCSA and surrounding schools. I am confident all OCSA stakeholders will be served well by this newly created position and specifically by Officer Rojo, who will also serve as a community education resource to enhance public safety," continued Chief Valentin.
"The welfare of our students and staff remains a top priority at OCSA," said Dr. Ralph Opacic, Founder and Executive Director of Orange County School of the Arts. "As we continue to offer our pre-professional arts programs to our bright and talented students, having this resource for our school community will provide dedicated access to safety services during the school year and summer programs. The move was a natural progression given our existing positive working relationship."
About Orange County School of the Arts
The nationally recognized Orange County School of the Arts (OCSA) provides a creative, challenging and nurturing environment that offers bright and talented students unparalleled preparation for higher education and a profession in the arts. Established in 1987, the school serves a diverse student body of more than 2,100 students in grades seven through 12 from more than 100 cities throughout Southern California. Students have the opportunity to refine their skills in one of 14 arts conservatories offered. The U.S. Department of Education and the National Endowment for the Arts have recognized OCSA as a model arts education program. The school is accredited by the Western Association of Schools and Colleges (WASC). Orange County School of the Arts is a tuition-free, donation dependent public charter school; no student is admitted or denied based on financial capacity.